ЖИТЕЛЬ МИНСКА НЕ СПИТ И НЕ СТАРЕЕТ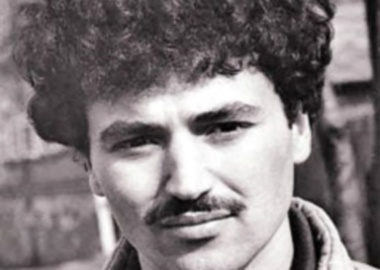 Обычный электрик Яков Циперович, любящий проехаться в почтовом вагоне и выместить злость кулаками, превратился в настоящего 'биоробота'. Его первая жена, съедаемая постоянной ревностью, отправила 26-летнего мужа в реанимацию в 1979-м, подсыпав смертельного яда в его вино. Белорус Яков заявил, что в больнице все наблюдал со стороны, как бы воспарив к потолку в виде светового пятна.
Он вылетел из палаты и закрутился в некой огромной спирали, на разных витках которой в него загружался немыслимый поток информации. Циперович видел вокруг себя другие световые субстанции, некие сущности, и непонятным для себя образом осознавал, что энергетические существа обитают здесь десятки тысяч лет. В клинической смерти Яков пробыл час, тогда как обычно клетки мозга в таком состоянии начинают отмирать через 5-10 мин. Он смог вернуться 'оттуда' после недельной комы, однако стал абсолютно другим человеком.
Когда Циперович пришел в сознание, он не только почувствовал чужим весь мир, но и не смог узнать самого себя. Его мысли кто-то подменил. Его голова кипела знаниями, полученными 'ниоткуда'. Фонтаны новых идей, струящиеся в странной стихотворной форме, проходили через сознание Якова, и с этого момента в его голове воцарилась удивительная ясность. Всем своим естеством Циперович понимал – он уже не тот, кем был до отравления.
После пережитого Якову пришлось заново учиться управлять своим телом, которое отнюдь не вышло из строя, не было никаких проблем со здоровьем, но само тело ощущалось совсем по-другому. Мало того, постепенно вернувшись к повседневности, белорус обнаружил, что взявшая его в заложники бессонница не поддается нормальному объяснению. Пытаясь пояснить свое положение, Циперович предложил вспомнить Ванька-встаньку. Когда Яков пытался лечь в кровать, некая сила поднимала его и не давала оставаться в вертикальном положении, словно в нем был балансирующий механизм 'неваляшки'. Циперович уставал как обычный человек, ему хотелось спать, но как только на него накатывала дрема, в голове раздавался звук, напоминавший щелчок, не дававший погрузиться в сон.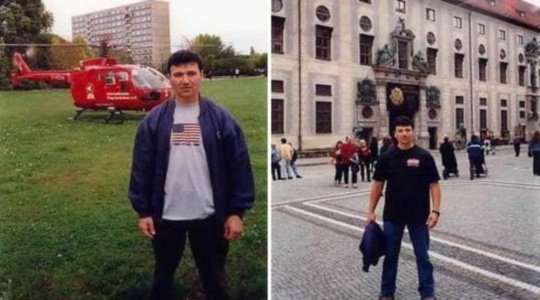 Когда стало совсем невмоготу, изнутри Якова стала исходить огромная сила, начали расти его мышцы и увеличиваться вес. Кто-то отключил в нем физическую усталость навсегда, и для Циперовича пропала потребность во сне. Пытаясь определить пределы своих возможностей, Циперович однажды устроил для себя марафон на износ, но даже 10 тыс. отжиманий не смогли как-то ослабить 'биоробота' и подарить сон хотя бы на пять минут. С таким поворотом Яков почувствовал, словно закончилась очередная фаза его преобразования в 'нового человека', не требующего перезарядки во сне.
Сегодня Циперович, которому исполнилось 54 года, живет в Минске (Minsk) со своей второй женой Кариной (Karina), практически жизнью затворника. Его домашние, в том числе сын Александр (Alexander), давно привыкли к необычным способностям главы семьи. Яков не спит вот уже 33 года и в своем солидном возрасте выглядит не старше 35. Он стал присматриваться к своим знакомым, которые с годами покрывались морщинами, теряли упругость кожи, седели и лысели, и осознал, что просто 'законсервировался', перестал стареть и нашел способ обмануть время. Точнее, сам Циперович уверяет, что вообще перестал чувствовать время, смену дня и ночи и стал жить в одном огромном неделимом дне.
Объяснить 'вечную молодость' Циперовича отчасти можно состоянием его организма, впавшего в некое состояние анабиоза. Температура его тела не поднималась выше 34°C и лишь в текущем году увеличилась на 1°C.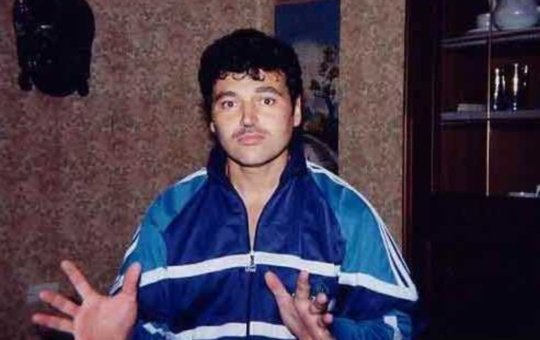 Создается ощущение, что Яков должен буквально жить в исследовательской лаборатории и находиться под пристальным наблюдением ученых. Однако медики не проявили к нему практически никакого интереса. По собственной инициативе он сдал анализы, прошел ряд тестов, которые определили его абсолютно здоровым, и был отпущен на все четыре стороны по причине отсутствия аномалий. Циперович побывал у экстрасенсов, наведывался к Джуне (Juna), к психоневрологам, но так и не сдвинулся с мертвой точки.
Поверить в существование 'биоробота' не так просто. Еще сложнее разделить вместе с ним его 'потусторонние знания' о древних цивилизациях и бесконечных возможностях человеческого тела. Он 'узнал', что древние египтяне, строя величественные пирамиды, контактировали с пришлецами. Как говорит Циперович, пирамиды – это результат метафизического действия, мысленного воздействия на объекты, которые телепортировались. Признавая реальность существования атлантов, Циперович говорит, что жители Атлантиды (Atlantis) обладали способностью к левитации.
Сколько же может прожить человек, чей механизм старения был чудесным образом отключен? Яков пока не зарекается о вечности, но уверен, что со своей собственной методикой упражнений дотянет до отметки в 200 лет.
http://earth-chronicles.ru/news/2014-08-20-69878
Google translation !

Normal electrical Tsiperovich Jacob, loving ride in the mail car and vent anger fists, turned into a real 'biorobot'. His first wife, eats constant jealousy, sent a 26-year-old husband to the emergency room in 1979, spiked with deadly poison in his wine. Belarusian Jacob said that in the hospital all watched from the sidelines as would soar to the ceiling in the form of the light spot.
He flew out of the room and spun around in some huge spiral in different orbits which it was loaded incredible flow of information. Tsiperovich saw around him other light substances, certain entities, and confusing for a way realized that energy beings live here tens of thousands of years. In clinical death Jacob spent an hour, whereas normally the brain cells in this condition begin to die within 5-10 minutes. He was able to return to 'out' after a week-long coma, but has become a completely different person.
When Tsiperovich regained consciousness, he not only felt alien world, but could not find himself. His thoughts are someone replaced. His head was in full swing knowledge gained 'nowhere'. Fountains of new ideas flowing in a strange poetic form, passed through the mind of Jacob, and from this point on in his head reigned amazing clarity. With all my Tsiperovich understood – he was not who he was before the poisoning.
After experiencing Jacob had to learn to control his body, which is not out of order, there were no health problems, but the body itself felt quite differently. Moreover, gradually returning to everyday life, Belarusian found that having taken him hostage insomnia defies normal explanation. Trying to explain his position, Tsiperovich proposed remember Roly–Poly. When Jacob was trying to get into bed, a power him up and did not allow to remain in an upright position, as if it was a balancing mechanism 'dolls'. Tsiperovich tired like a normal person, he wanted to sleep, but as soon as it rolls drowsiness, head heard sound like a click, do not let's dive into a dream.
Minsk residents does not sleep, does not age
When it became unbearable, come inside Jacob became a huge force, began to grow his muscles and increase weight. Someone has disabled it physical fatigue forever, and Tsiperovich lost the need for sleep. Trying to define the limits of their capabilities, Tsiperovich once pitched for a marathon to wear, but even 10 thousand. Pushups could not somehow weaken 'biorobot' sleep and give at least five minutes. With this turn of Jacob felt like over the next phase of its transformation into 'new man', which does not require recharging in a dream.
Today Tsiperovich, who turned 54 years old, lives in Minsk (Minsk) with his second wife Karina (Karina), almost reclusive life. His home, including a son, Alexander (Alexander), have long been accustomed to the unusual abilities of the family head. Yaakov did not sleep for 33 years and in his advanced age looks no older than 35 he started looking for his friends, who over the years covered by wrinkles, lost elasticity of the skin, saddles and lyseli, and realized that just 'mothballed', ceased to age and found a way to cheat time. More precisely, he Tsiperovich assures that has ceased to feel the time, day and night, and went to live in one huge undivided bottom.
Explain the 'eternal youth' Tsiperovich be partly state of his body, has fallen into a kind of state of suspended animation. His body temperature did not rise above 34 ° C, and only in the current year increased by 1 ° C.
Minsk residents does not sleep, does not age
A feeling that Jacob should just live in a research lab and be closely monitored by scientists. However, doctors did not express little interest. On his own initiative, he passed the tests, passed a series of tests that determined his perfectly healthy, and was released on all four sides because of the absence of anomalies. Tsiperovich visited psychics, dropped in to Juna (Juna), a neuropsychiatrist, but never got off the ground.
Believe in the existence of 'biorobot' is not so easy. Even more difficult to share with him his 'otherworldly knowledge' about ancient civilizations and the infinite possibilities of the human body. He 'knew' that the ancient Egyptians, building majestic pyramids, in contact with a stranger. Says Tsiperovich, pyramid – is the result of metaphysical action, mental effects on objects that teleported. Recognizing the reality of the existence of Atlantis, Tsiperovich said that the people of Atlantis (Atlantis) had the ability to levitate.
How many people can live, whose mechanism of aging was miraculously turned off? Yakov until forswear eternity, but I am sure that with his own technique exercises make it to the level of 200 years.
http://earth-chronicles.ru/news/2014-08-20-69878