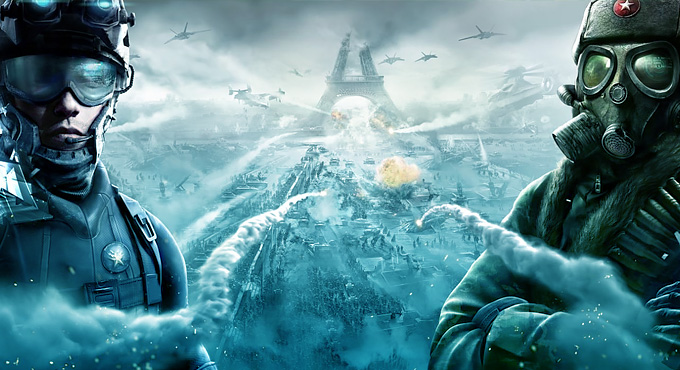 Наступление ополченцев вынудит Запад договориться с Москвой о разделе Украины, чтобы та не досталась русским целиком, считает Алексей Фененко, доцент факультета мировой политики МГУ. Но это вовсе не конец геополитического противостояния между Балтикой и Черным морем. Рано или поздно где-то здесь может начаться большая война между НАТО и РФ.
Фененко не исключает «второй Ялты». Это понятие придумали американские аналитики в начале 2011 года. Под ним понимали проведение международной конференции, которая определит правила игры на территории бывшего СССР, подобно тому, как Ялтинская конференция 1945 года определила раздел Европы на сферы влияния. Вице-президент США Джозеф Байден тогда заявлял, что Белый дом отвергает подобный сценарий. Однако его вероятность может возрасти в двух случаях. Первый – распространение войны на другие территории Украины, например на Харьковскую или Запорожскую области. Второй – экономический коллапс Украины, вызванный газовыми проблемами или деградацией ее социальной инфраструктуры.
Запад не заинтересован в разделе Украины, считает эксперт. Для него украинское государство в его нынешних границах – это гарантия невозможности восстановления СССР. Однако события могут вынудить их пойти на участие в подобной конференции. Приоритеты для ЕС — проблемы украинских АЭС и Химпрома, а также судьба ГТС. Поэтому, считает эксперт, ситуацию, когда Россия и НАТО будут вынуждены сообща решать судьбу Украины, исключать нельзя.
Однако в ходе раздела Украины НАТО постарается отодвинуть линию своего влияния как можно дальше на восток украинской территории, предупреждает эксперт.
Кроме того, по его словам, расширение НАТО на восток возродило Балтийско-Черноморскую конфликтную систему, или «междуморье»: соперничество Москвы и Вашингтона за влияние в широком поясе государств от Финляндии до Грузии и Азербайджана. И не исключено, что где-нибудь на этом пространстве может вспыхнуть прямая война между НАТО и РФ, пишет Фененко в своей статье для НГ.
Google translation !
Offensive militia force the West to negotiate with Moscow on the division of Ukraine, so that she did not get the whole Russian, said Alexei Fenenko, Assistant Professor, Department of World Politics, Moscow State University. But this is not the end of geopolitical confrontation between the Baltic and the Black Sea. Sooner or later, somewhere here can start a big war between NATO and the Russian Federation.
Fenenko does not exclude "second Yalta." This concept came up with American analysts in early 2011. It refers to an international conference, which will define the rules of the game in the territory of the former Soviet Union, just as the Yalta Conference in 1945 defined the division of Europe into spheres of influence. Vice President Joe Biden then said that the White House rejected a similar scenario. However, it may increase the probability of two cases. The first – the spread of the war to other areas of Ukraine, such as Kharkov or Zaporozhye region. The second – the economic collapse of Ukraine, caused by gas problems or degradation of its social infrastructure.
West is not interested in the topic of Ukraine, the expert said. For him, the Ukrainian state within its present borders – a guarantee is impossible to restore the Soviet Union. However, events may force them to take part in such a conference. Priorities for the EU – issues of Ukrainian NPPs and Chimprom, as well as the fate of the GTS. Therefore, the expert said, the situation where Russia and NATO will have to work together to decide the fate of Ukraine can not be excluded.
However, the division of Ukraine, NATO will try to push the line of its influence as far as possible to the east Ukrainian territory, expert warns.
In addition, he said, NATO's eastward expansion has revived the Baltic-Black Sea conflict system, or "Intermarum" rivalry between Moscow and Washington for influence in a broad belt of states from Finland to Georgia and Azerbaijan. And it is possible that somewhere in this space could erupt direct war between NATO and the Russian Federation, writes in his article Fenenko for NG.
Michael Stamm