СМИ: Российские самолеты 16 раз нарушали границу США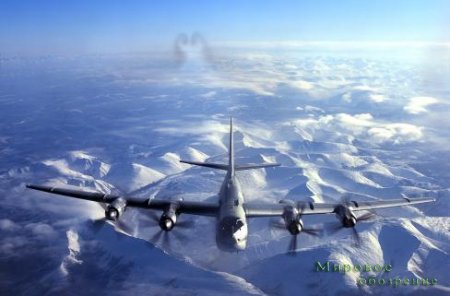 Российские стратегические бомбардировщики Ту-95 по меньшей мере 16 раз за последние 10 дней вторгались в воздушное пространство США в районе Аляски, сообщает газета Washington Times со ссылкой на источник в Пентагоне.
Согласно этому источнику, это аномально высокое число нарушений границы.
В нескольких случаях на перехват российских бомбардировщиков вылетали самолеты американских ВВС, однако до прямого противостояния в воздухе дело не доходило – Ту-95 быстро покидали чужое воздушное пространство.
Один раз американские перехватчики засекли сопровождавший бомбардировщики российский разведывательный самолет, добавляет газета.
Официальных комментариев этой информации пока нет.
                                                            Sorry,Google translation !
Russian strategic bombers Tu-95, at least 16 times in the last 10 days have invaded the airspace of the United States in the area of ​​Alaska, the newspaper Washington Times, citing a source in the Pentagon.
According to this source, it is an abnormally high number of violations of the border.
In a few cases to intercept Russian bombers flew planes American Air Force, but to direct confrontation in the air is not reached – Tu-95 quickly left the foreign airspace.
Once American interceptors spotted escorting bombers Russian reconnaissance aircraft, the newspaper added.
Official comments this information yet.