Still, China.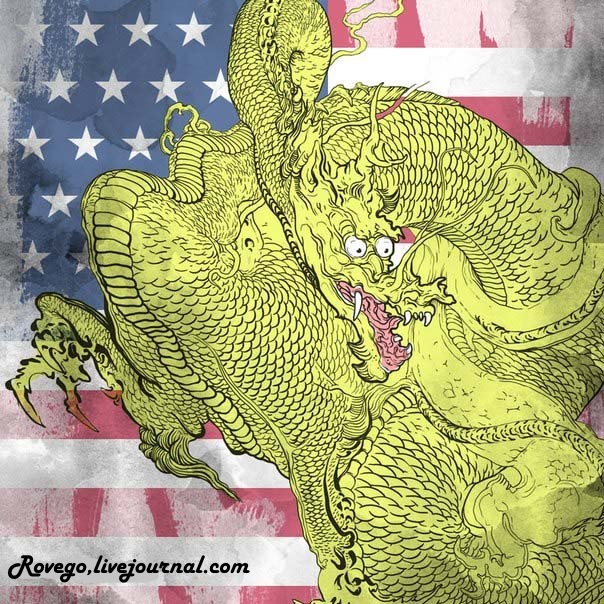 What for so long was made silent in Washington, announced at the Center for Special Operations Command Robert Heddik.
Political weight and ambition of China are gaining momentum, and American policymakers are now required to understand that the return of China to the status of a global superpower – a challenge for the answer to which may require a lot more effort than during the Cold War, writes Robert Heddik in The National Interest .
"The rise of China may have serious consequences for Washington, because it is in the direction of the Asia-Pacific region aimed the strategic aspirations of the American economy. Compete with the Soviet Union during the Cold War was hard, however, to counter the threat from China, you may need to do more" – believes the author of the material.
According to columnist Publishing, the American public is not possible to "breathe easy" because of continuing threats, including on the part of applying for a revision of the existing geopolitical system.
"The Americans carried the onerous burden of opposition to the Soviet Union for nearly forty years, and now they are involved in an incomprehensible war with radical Islam. Rise of China is not just another challenge for the national interests of the United States, but, perhaps, the most difficult of them" – says Robert Heddik.
According to the International Monetary Fund, the Chinese economy has become the largest in the world in terms of purchasing power, the newspaper writes The Business Insider.
"The logic of calculation is that the prices in different countries are not the same. A simple T-shirt will cost you less in Shanghai than in San Francisco, so unreasonable to compare the two economies without considering this factor. The average Chinese citizen earns less than the American, but in normal conversion of Chinese wages in dollar terms underestimated the purchasing power as one Chinese and the whole nation ", – stated in the material.
The author draws attention to the fact that the IMF considers as market GDP and purchasing power of the economy, and by this criterion, China's economy is currently superior to American and becomes the largest in the world.
"According to the IMF on the basis of purchasing power parity, by the end of 2014, China's share of global GDP will be 16.48% (17.632 trillion dollars), while the share of the United States – 16.28 (17, 416 trillion)," – says The Business Insider.
For Russia, the transfer of the "center of gravity" from Russia to China would be a great opportunity to improve the situation in foreign policy. But, alas, the voice of Robert Heddinka so far only one of the few. Should sound a chorus of voices that the vector US policy shifted from Russia to the East, where new red colossus rises, and where did today is the second center of power.