Czech social services prepared for Ukrainian prostitutes illegal pamphlets memo "Welcome to the Czech Republic." The booklet in graphic form played with typical situations in the life of a prostitute, her hardships and adversities, problems communicating with colleagues (other prostitutes), leadership (pimps) customers.
The comic young Ukrainian woman arrives in the Czech Republic illegally and take up employment in the service sector. Her colleagues help her integration of adaptation into Czech society. But as you know, European civilization maintains a high level of medical care and, therefore, the girl from the former Soviet Union need to learn how to avoid sexually transmitted diseases and undergo regular medical examinations.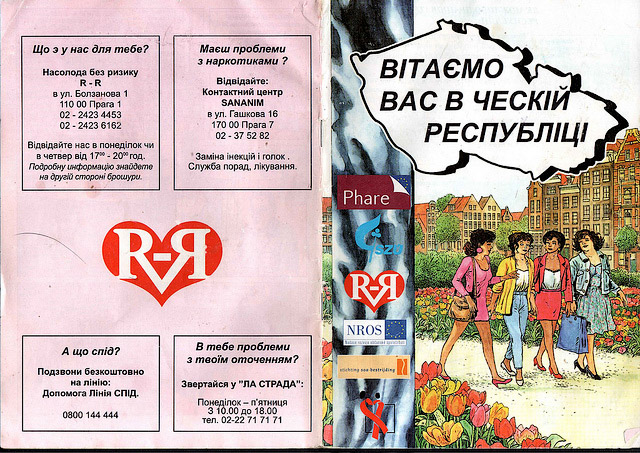 The booklet is reviewed and a number of interesting techniques from the arsenal of experienced prostitutes – for example, imperceptible to the customer putting on a condom.
"My boss says I should do what customers want. But sometimes I do not want to. Here in Bohemia and Moravia there are a lot of clubs. If you are someone will be forced to do something you do not want – find yourself another club or go on the street "– he advises her friend prostitutes.
The booklet clearly shows, and the most common sexually transmitted diseases, their symptoms in men and women.