Intensification of hostilities in the eastern regions of Ukraine may be the only possible way to raise the collapsed rating of Vladimir Putin.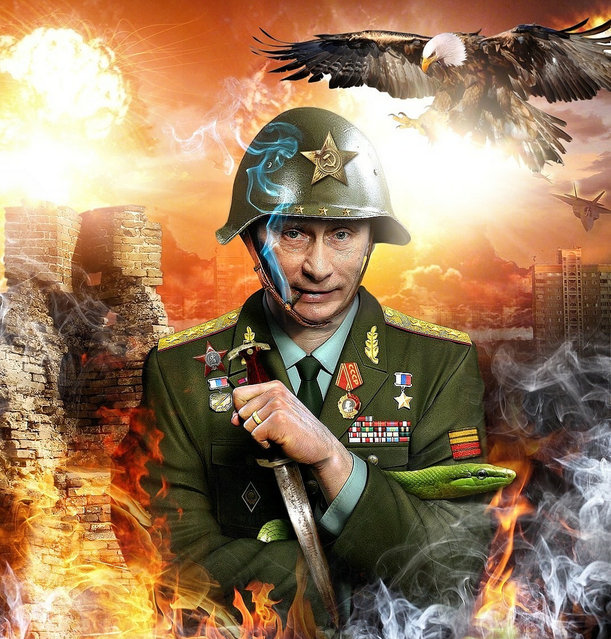 It is reported Joinfo.ua referring to the statement of Russian political scientist Alexei Gordeev.
"The annexation of the Crimea and fighting the Russian army in the Donbas allowed Putin to achieve unprecedented early popularity and support rating of 80%. However, against the backdrop of a severe economic crisis, the Russians express all claims more power. In the context of the risk of mass popular uprising against the background of the economic problems faced Kremlin faces a major challenge to keep the situation in the country and prevent the overthrow of the Arab spring by the formula, "- said the analyst.
Mood of Russians and their degree of loyalty to the Kremlin are currently subject of intense study of Russian special services – representatives of these agencies conduct focus groups in the regions of the Russian Federation, in order to determine the level of dissatisfaction with the Russians authorities and readiness to go to the streets to participate in the protests. To switch the attention of the general public with the Russian economic collapse, collapse of the ruble and the general decline in living standards, it can be played decisive map – the map of the war with Ukraine.
"When the war in the neighboring country, people will devote all his time to it, shifting attention from internal problems. In the spring of Kremlin propagandists have tested this option, flooded the news stories about the crimes of" Kiev junta. "
After Putin discontent, knots, only the war as a more emotional "story" will allow to block the economic problems of the people and submit again Putin "a major geo-strategy", – concluded Gordeev.
Earlier, we reported that, according to Inosmi, 2015 will be the year for the collapse of Vladimir Putin.