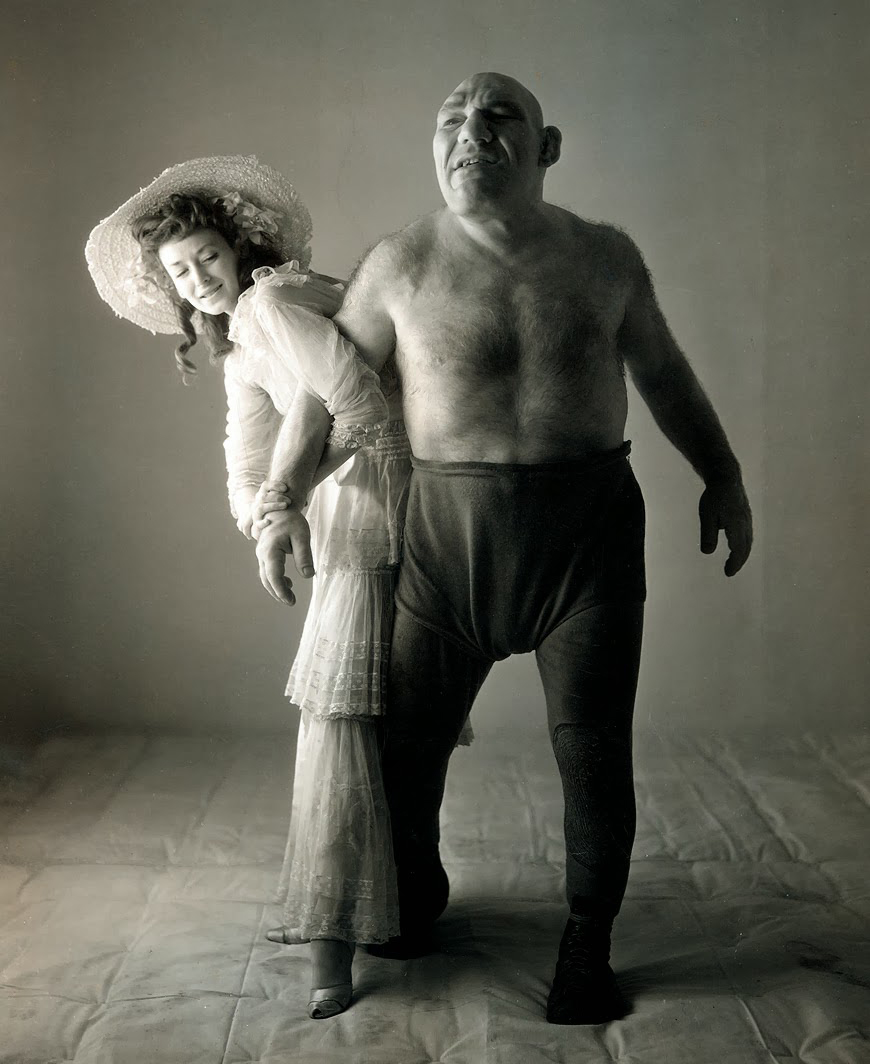 This

fragile creature

came to light

in the French

family, but

not in France

,

as

usual

French children

, and

in the Urals.

In 19 years, doctors put a terrible diagnosis: acromegaly – a disease in which a pituitary tumor starts to actively produce growth hormone.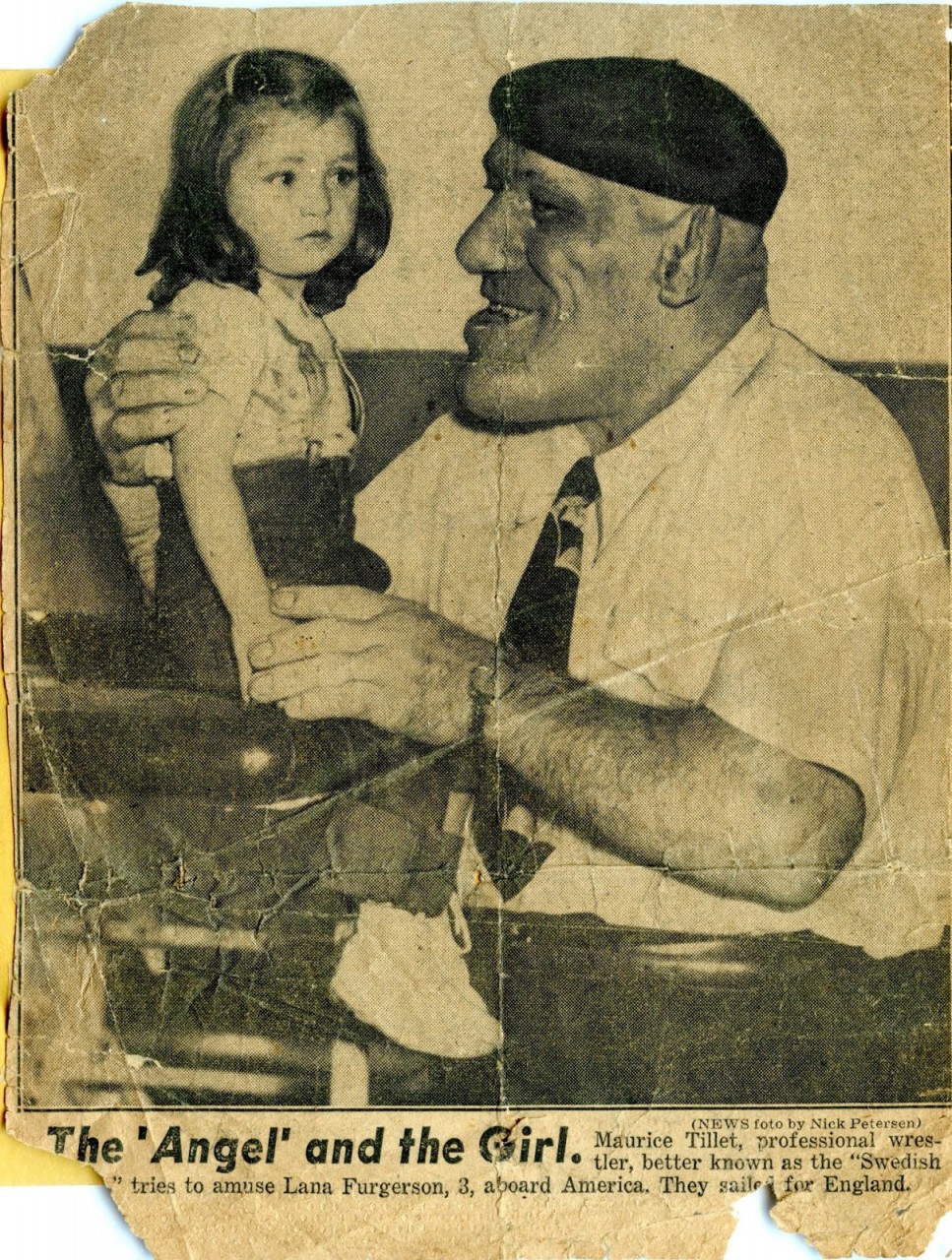 The newspaper

error:

first it was

the nickname of "

Angel

", then "

The French

Angel"

,

but never had the

"

Swedish

Angel"

My father was an engineer–puteyschikom who worked on the construction of the Trans-Siberian Railway, and his mother soon found a job as a teacher of foreign languages ​​in the school at the Catholic Church of St.. Louis, built in the center of Moscow at the request of residents in the capital of the French during the reign of Catherine the First. Father regularly away on business, and his mother often stayed with my son alone. "My Angel" – so gently she called her sweet crumb.

Before you Maurice Tillet (Maurice Tillet). When Maurice was 13 years old, he looked like a normal teenager.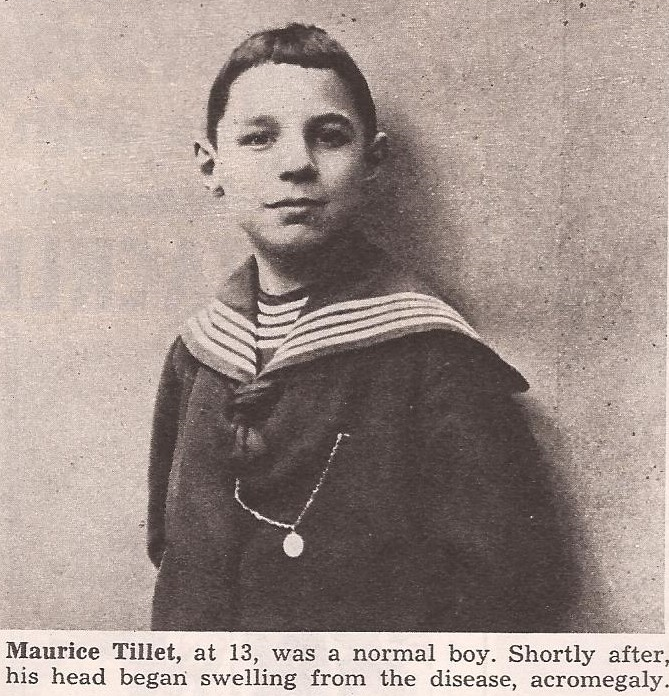 In

1917, when

Maurice

was 14 years old

,

his

father died

,

a revolution broke out

,

and

he and his mother

returned to France

.

He continued

his studies at the

famous colleges

St

.

Stanislaus,

which is still

considered one of the

best schools of

France.

When Tillet was seventeen years old, he noticed that he began to swell feet, hands and head, his body began to change rapidly. After a couple of years, doctors diagnosed acromegaly – a disease in which a pituitary tumor starts to actively produce growth hormone.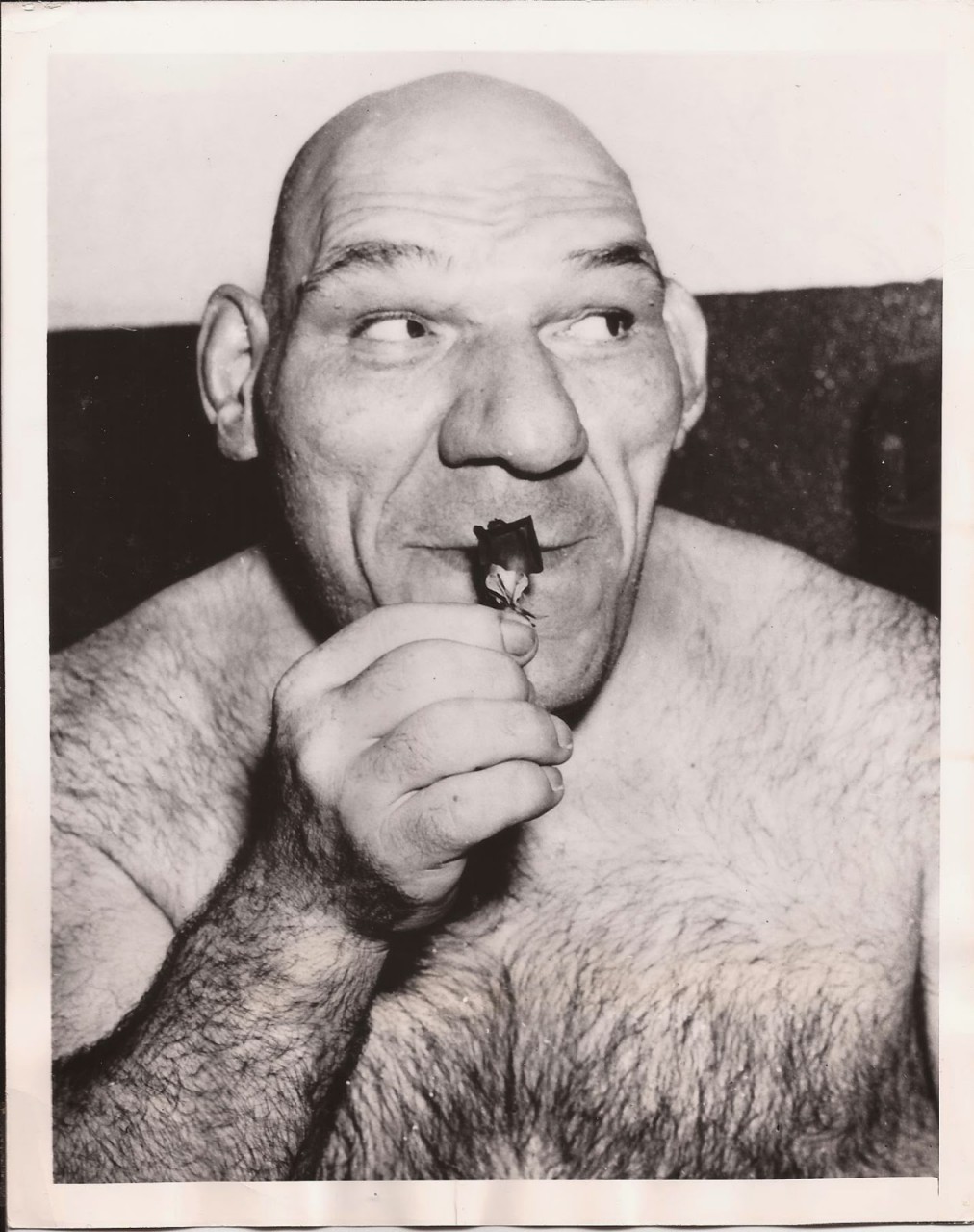 He

knew many languages

​​, he had a

good heart and a

winning smile

.

He has studied law at the University of Toulouse, but hope to become a lawyer he had to leave: it was not even the fact that he turned into a monster that terrified the people.

The main thing was that in the legal profession need to make speeches, and his voice began to resemble the roar of a donkey. With this disease to find a job was not easy. First, Maurice served 5 years in the Navy and worked at the studio after a doorman, sometimes acting in episodes of horror films. They say he even played the hunchback in the movie "The Hunchback of Notre Dame", but the film has not survived.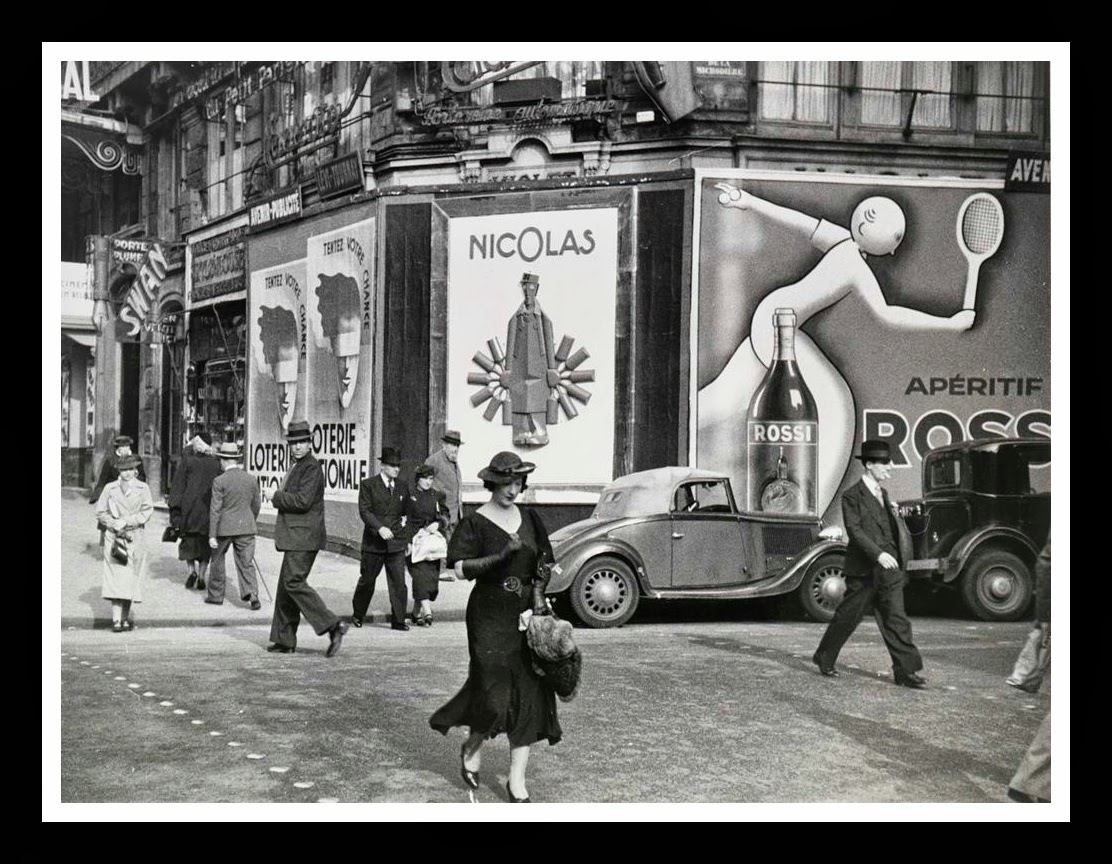 One day

(it was

in 1932

),

when

Maurice

Tayeh

,

dressed

in rags,

walked

on

the Boulevard des Italiens

,

to him

in French

called

a foreigner

, but

Maurice

, tired of

the continuous

attention of the public

,

said

in response to

something drastic

.

As

a passerby

realized that

to continue the conversation

better

in Russian

,

is a mystery

, but

it is this fact

played a key

role in the life

of Maurice

Tillet

.

Stranger named Carl Pozhela (Karolis Požėla), he was born in Lithuania, in the age of 13 he moved to St. Petersburg to the brothers who owned the pharmacy, where became interested in Greco-Roman wrestling, and soon became the champion of Russia.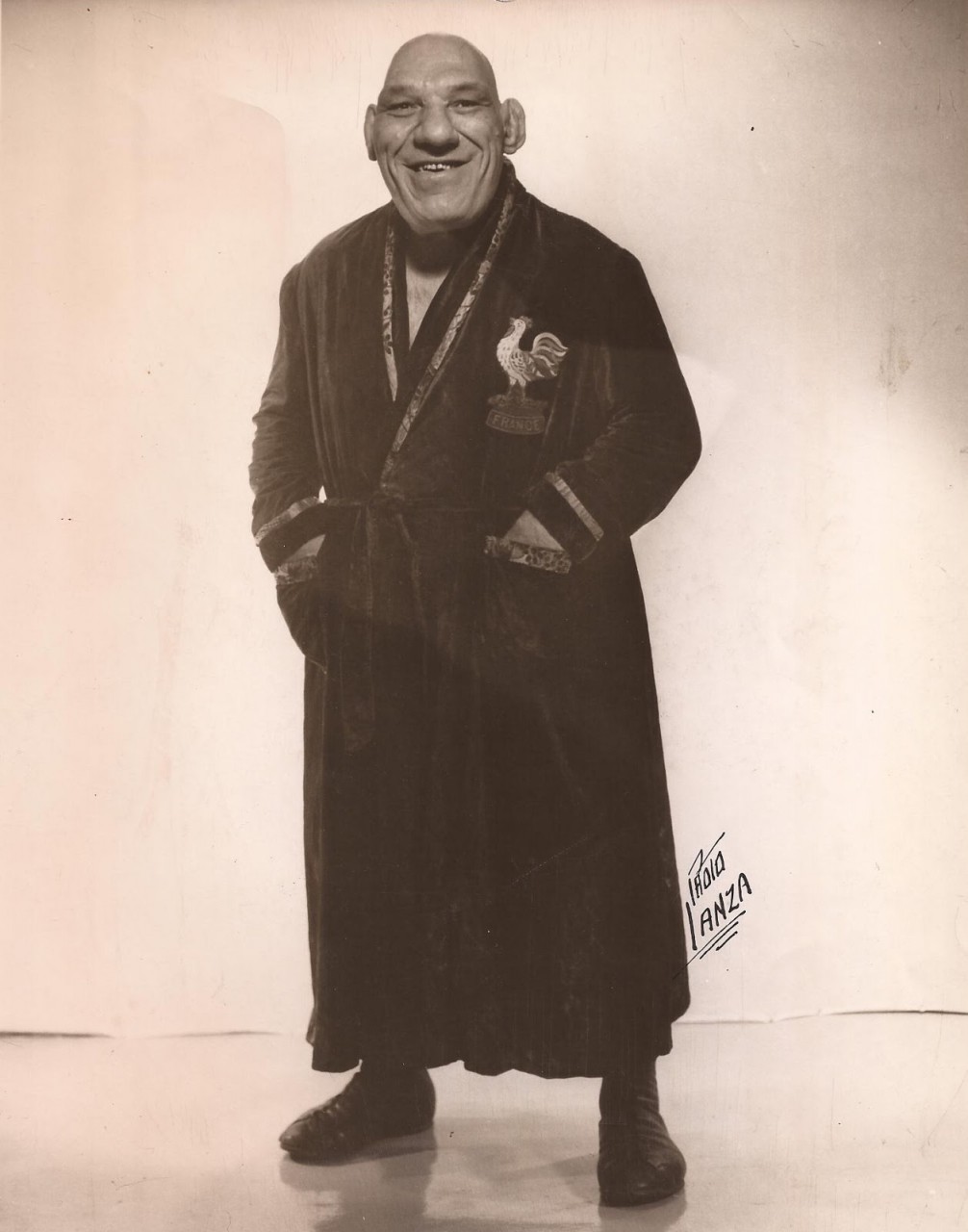 Maurice

Teie

two years

trained

and performed

in France and England

, and

before the war

he moved

to America

They got to talking. "How do you get a week?" – Asked Pozhela. "60 francs" – he replied. "I'll pay you a thousand!" – Karl said and offered Tillet start career as a professional wrestler.

All it decided mom Tillet. She remembered pharmacy Pozhela brothers in St. Petersburg, where she once bought drugs, and blessed her, has already become quite large, angel.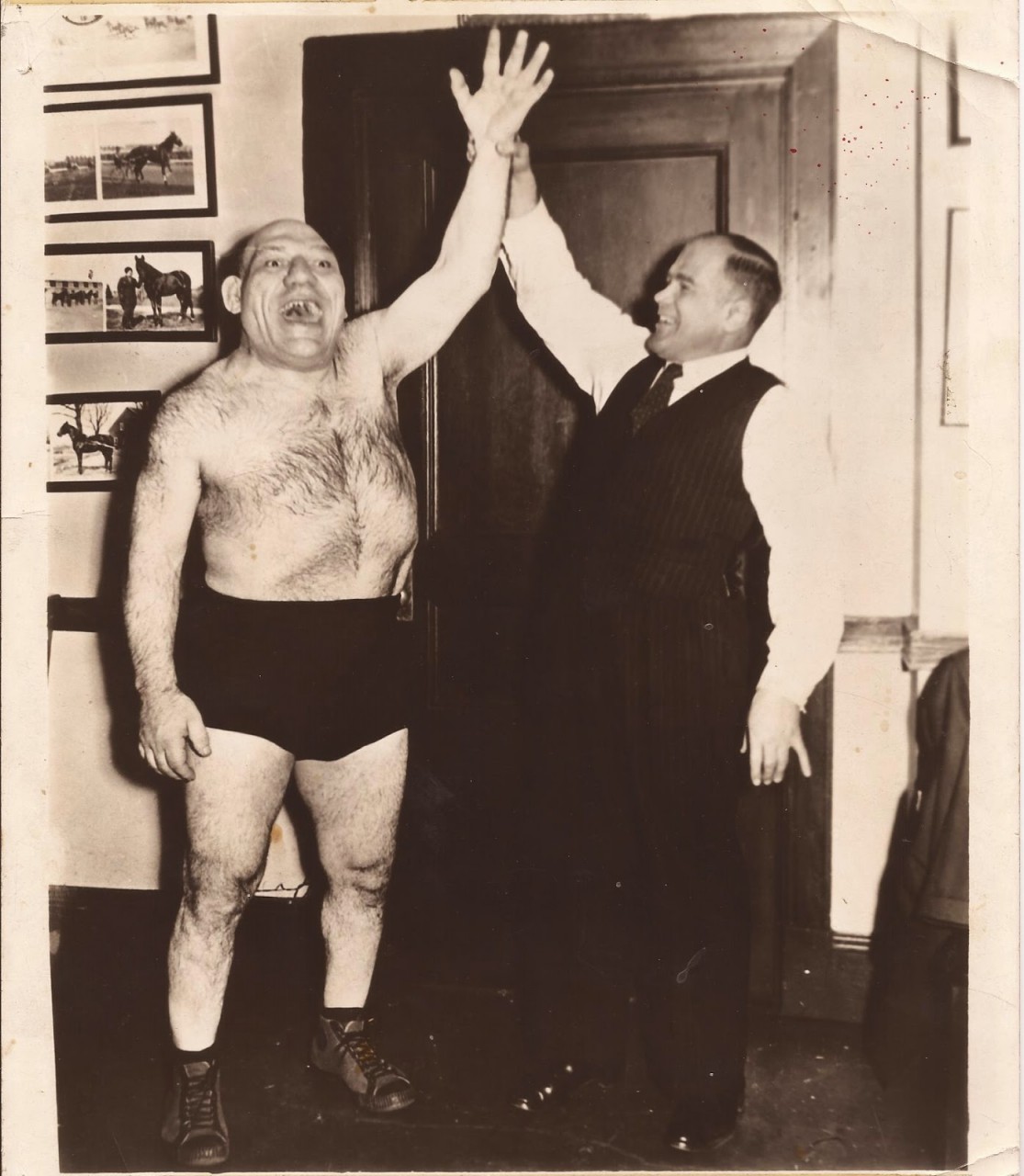 Carl

Pozhela

(sometimes

his name

written

as

Pozhello

)

not only opened

Maurice

Tillet

, but

he

became

a lifelong friend

.

The name "Angel" is so not tally with this huge monster that caused surprise. It was under this name the world learned of the new fighter. And although it is also represented as "the most horrible person in the world", but the name "Angel" was a resounding commercial success that soon appeared the names of the clones ("Swedish Angel", "Polish Angel", "Greek angel" and so on. d.).

So Maurice Tillet was nicknamed "The French Angel".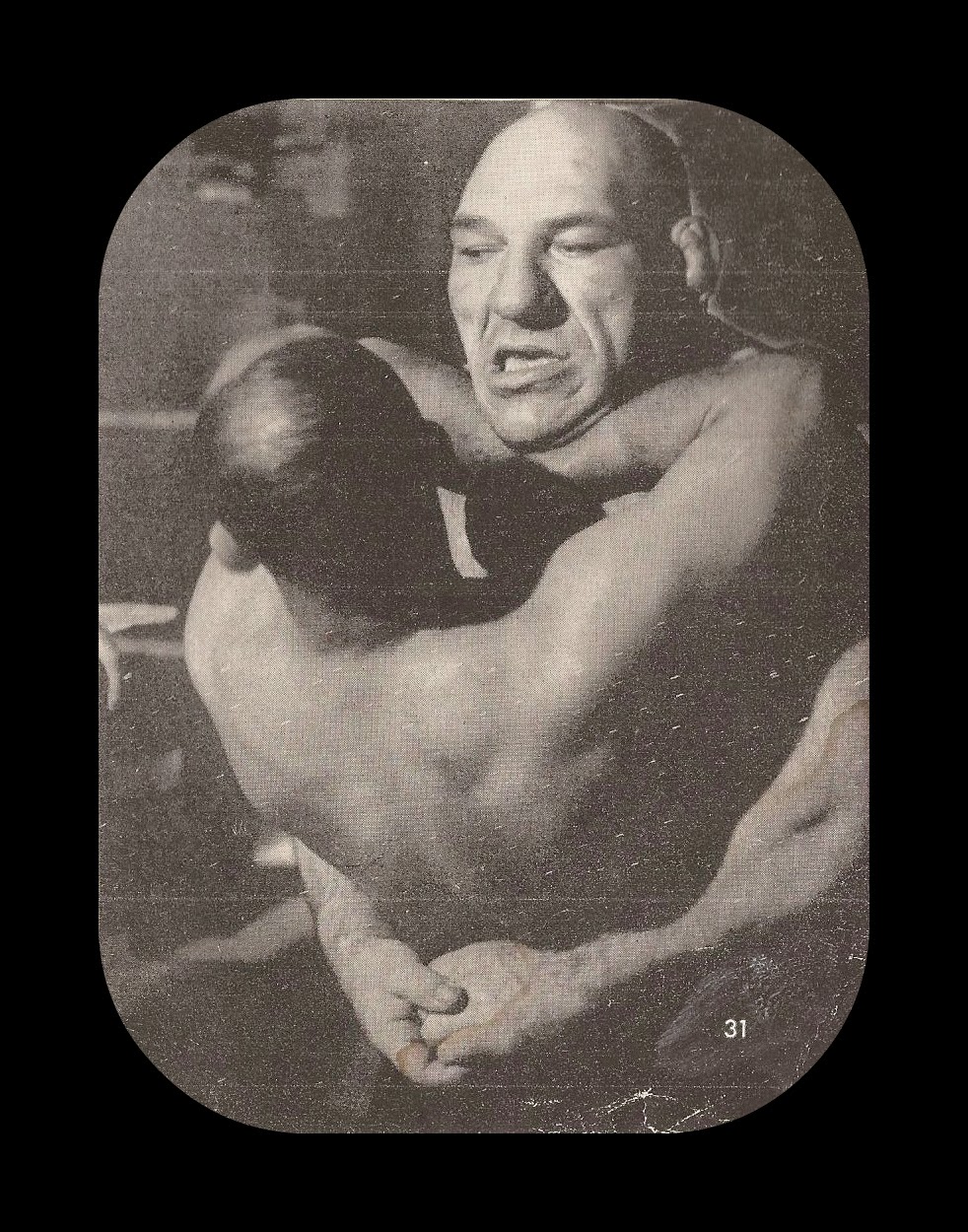 He

began performing

in France and England

, and

before the war,

went to the States

,

where he became a

famous

wrestler

,

and

in May 1940

became the world champion

in the heavyweight

.

His

"

bear hug"

remember

everyone who

has ever

had to experience

it for yourself

.

Video of the fight, unfortunately not embed.

Friendship with Carl Pozhela, which began in the Paris Cafe de la Paix, lasted a lifetime. Of each dollar received 50 cents Maurice gave a friend. In 1954, Karl, pneumonia, lung cancer is found. He died on September 4, 1954. The news of the death of a friend so shattered Maurice, that he had to be hospitalized immediately.

Maurice Tillet died 13 hours after the death of a friend. Its the world's largest heart stopped, unable to bear the loss. Buried them side by side on the Lithuanian National Cemetery in Illinois.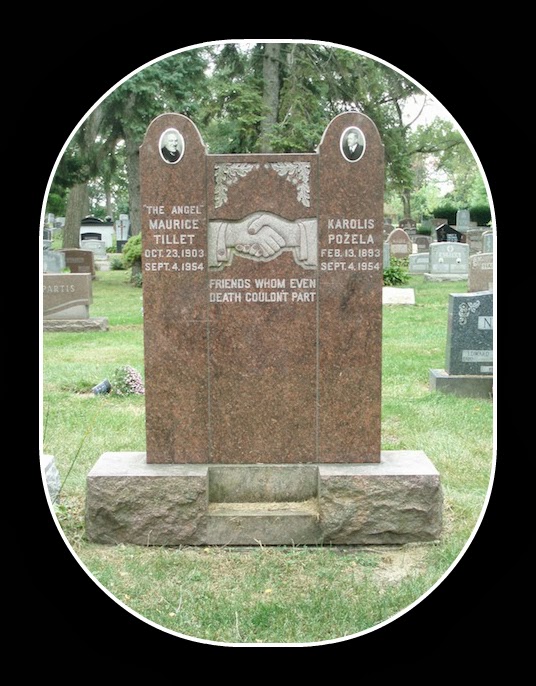 Although

, DreamWorks

has never

recognized the impact of

the image

of Maurice

Tillet

on

their portraits

Shrek

resemblance

is so striking

that no evidence

no longer

required.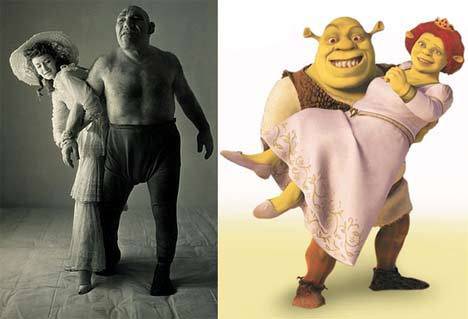 Although

Maurice

seen in the company

of beautiful women

,

he

never

married

.

When

he got sick

,

nursed

Olga

Pozhello

nee

Bohr

.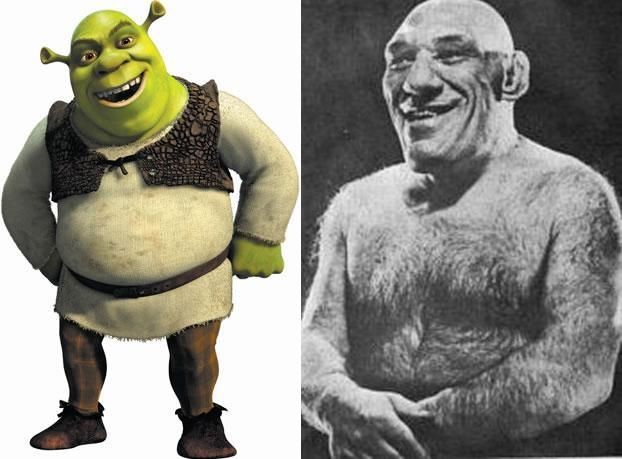 http://ochendaje.livejournal.com/478635.html