В крайне резком заявлении Китай и новый лидер ЕС приказали остановить украинских карателей.
Китай и новый лидер ЕС приказали остановить украинских карателей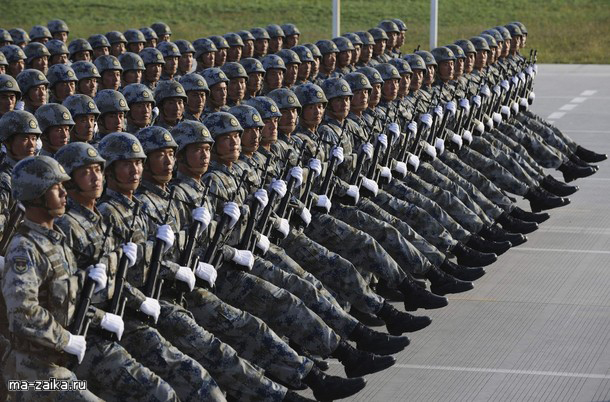 Впервые за весь украинский кризис, еще одна ведущая держава мира – Китай – высказалась без каких-либо дипломатических уловок, напрямую потребовав от Украины прекратить карательную операцию в Новороссии. В крайне резком заявлении генерального штаба НОАК прозвучало требование к украинским властям немедленно остановить "силовую операцию против мирного населения на юго-востоке Украины" – об этом собравшимся объявил китайский генерал-лейтенант Ван Гуаньчжун.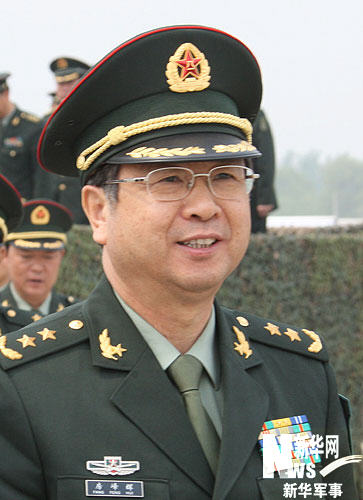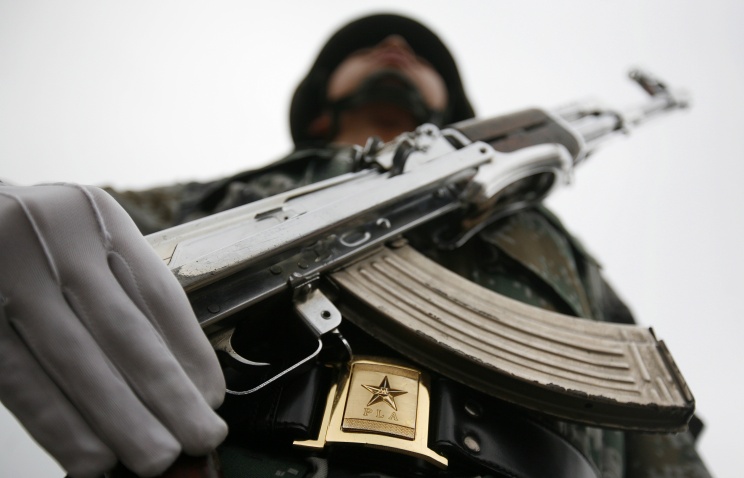 Напомним, что Китай и ранее обвинял в трагических событиях в Одессе, гражданской войне на Востоке Украины и Майдане "новые власти" Киева, пришедшие после свержения легитимного руководства страны. Кроме того, МИД КНР обвинил США и Европу в "воздействиях на украинцев", фактически, заявив о том, что Майдан был организован и поддержан Западом. Добавим, что РФ и КНР недавно подписали "контракт тысячелетия" на более чем $400 миллиардов долларов, перевели расчеты в рубль и начали сверхтесное сотрудничество – это уже вызвало шок американских экспертов, начавших обвинять администрацию Обамы в том, что она "не повернулась к Азии, как обещала и это сделала Россия".
Кроме того, Россия и Китай впервые начали совместные глобальные военные учения, в которых военные эксперты США видят "опасность военного объединения двух ядерных держав против Америки".
Также с крайне жестким заявлением в адрес Украины и Запада выступила триумфатор выборов в Европарламент, глава "Национального фрона" Франции Мари Ле Пен. Она сообщила, что Европа и США виноваты в случившемся кризисе и кровопролитиях, подчеркнув, что "ЕС по американской указке представляют Россию в совершенно невыгодном свете".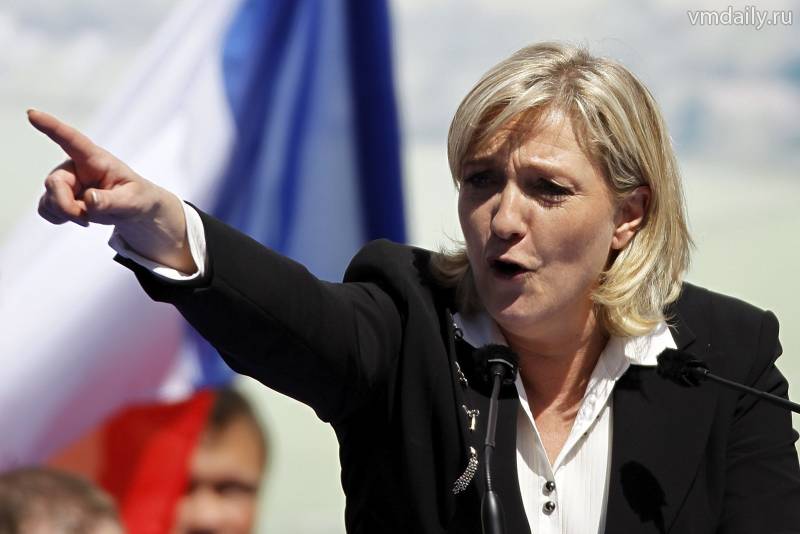 "Я выступаю за немедленную федерализацию Украины. Евросоюз подлил своего масла в огонь, когда решил предложить тесное экономическое партнерство государству, где примерно половина населения до сих пор смотрит на Восток",- говорится в ее заявлении. Мари Ле Пен заметила, что "европейским политикам нужно осознать, что Штаты прежде всего преследуют свои интересы в странах Европе, стремясь расширить собственное присутствие в мире".
Восхитилась Ле Пен и тем, что президент России "не позволяет никоим образом другим государствам навязывать ему решения". Констатирует правоту Путина, пусть и перемежая это критикой и заместитель главреда The National Interest Миллер.
По ее словам, "Евросоюз сам заварил кашу и сейчас не хочет за собой убирать. "Путин оказался прав, когда в своей речи о присоединении крымского полуострова заявил, что эти земли в плане культуры и истории ближе к России. Он был прав, когда называет русских и украинцев братьями. У Украины и России история тесно взаимосвязана и переплетена, Киев поближе к Западной Европе",- резюмирует она.
                                                                                 

First time in the Ukrainian crisis , another leading power in the world – China – expressed no diplomatic tricks directly from Ukraine to stop demanding punitive operation in the New Russia . In the extremely sharp statement of the General Staff of the PLA requirement sounded Ukrainian authorities to immediately stop the " military operation against the civilian population in the south- east of Ukraine " – this is announced to the Chinese audience , Lieutenant General Wang Guanzhong .

Recall that China previously blamed for the tragic events in Odessa, the Civil War in the East and the Independence of Ukraine " new government " in Kiev , came after the overthrow of the legitimate government. In addition, the Chinese Foreign Ministry accused the United States and Europe " impacts on the Ukrainians ," in fact , saying that the Maidan was organized and supported by the West. Add that Russia and China have recently signed a " contract Millennium " by more than $ 400 billion dollars were transferred settlements in rubles and began sverhtesnoe cooperation – it is shocked American experts began to accuse the Obama administration that it "was not turned to Asia, as promised and Russia did . "

In addition, Russia and China first began joint global military exercises in which U.S. military experts see "the danger of a military union of two nuclear powers against America ."

Also extremely tough statement against Ukraine and the West made ​​victor of the elections to the European Parliament , the head of the "National fron " Marie Le Pen in France . She reported that the U.S. and Europe are to blame for the crisis happened and bloodshed , stressing that " the EU U.S. orders represent Russia in a very unfavorable light ."

In extremely harsh statement , China and the EU 's new leader ordered to stop Ukrainian punishers

"I stand for immediate federalization of Ukraine. European Union poured oil on the fire of his , when he decided to offer closer economic partnership between the state , where about half the population still looks to the East ," – said in its statement . Marie Le Pen noted that " European politicians need to realize that the United States primarily pursue their interests in the countries of Europe , seeking to expand their presence in the world ."

Le Pen and admired the fact that the president of Russia " does not allow in any way other states to impose his decisions." Putin says correctness , albeit punctuated this criticism and deputy chief editor of The National Interest Miller.
According to her, " the EU itself brewed mess and now does not want to clean up after themselves . " Putin was right when, in his speech on the accession of the Crimean peninsula , said that the land in terms of culture and history closer to Russia . He was right when he calls the Russian and Ukrainian brothers. In the history of Ukraine and Russia closely interrelated and intertwined , Kiev closer to Western Europe "- sums it .