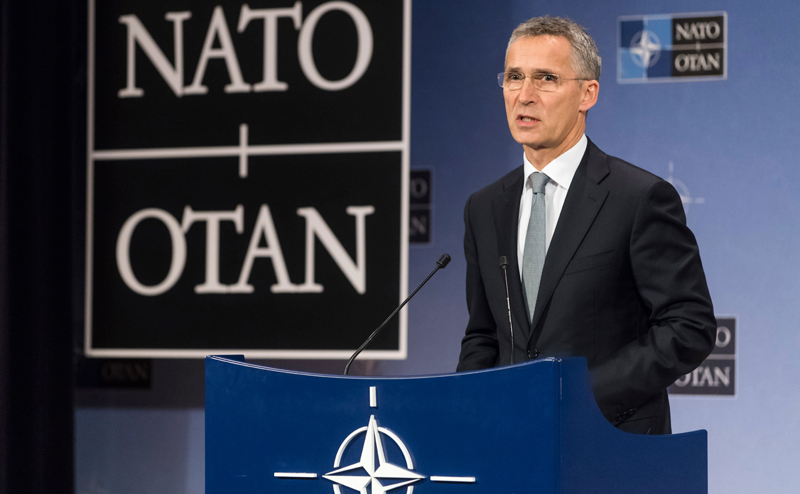 NATO defense ministers last week gathered at the two-day meeting in Brussels to finally memorize plans to deploy near Russian borders four combat-ready groups of about 4,000 people.
These border force, if necessary, in a few days will be supported by a rapid response force composed of 40,000 people. This plan represents the largest escalation in the region since the peak of the "cold war" between the United States and the Soviet Union, and brings with it an increased threat of armed confrontation between Washington and Moscow – the two largest nuclear powers in the world.
At the end of the session on Wednesday, 26 October, NATO Jens Stoltenberg Secretary General confirmed that the US, Britain, Germany and Canada have previously agreed to provide the command structure of the combat groups to be placed respectively in Poland and the three former Soviet Baltic republics – Estonia, Latvia and Lithuania . Stoltenberg added that other NATO member states personnel and weapons would contribute to the build-up presence. Describing this location as the "multi-ethnic", he stressed that this underlines the fact that "an attack on any of the allies will be perceived as an attack on all of us."
US Secretary Ashton Carter defenses said Washington will send in Eastern Poland "combat-ready battalion-level task force" consisting of approximately 900 people. Personnel will be assigned from the 2nd Cavalry Regiment «Stryker», named for the Stryker armored combat machine. The division has repeatedly directed the wars in Afghanistan and Iraq.
In addition, the Pentagon is sending manned by tanks and heavy artillery battle group of the 3rd Armoured Brigade of the 4th Infantry Division. The group will be stationed in Poland, but will act on the entire periphery of the western Russian border with the former Soviet republics and Warsaw Pact states. Also sent a shock 10th Aviation Brigade, …