Опубликован сценарий действий по отделению Юго-востока Украины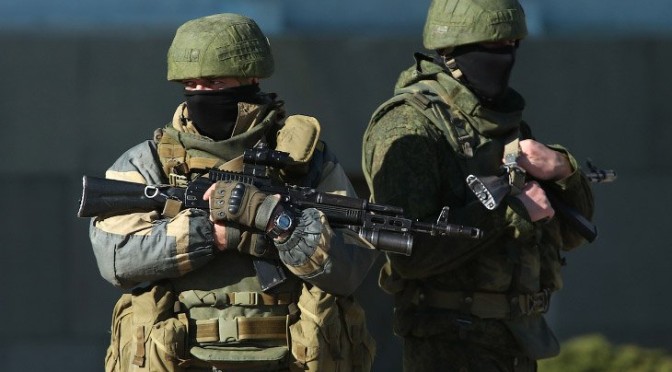 В русскоязычном сегменте livejournal появился примерный сценарий действий по отделению юго-восточных областей Украины. Приводим текст полностью: «В настоящее время становится очевидно, что ввод российских войск на юго-восток Украины — не в планах Кремля и Путина. Президент России сейчас прямо говорит об этом. И это понятно, ибо в настоящее время ввод российских войск в Украину — просто никак не мотивирован и не обоснован. Ибо, слава Богу, тотального геноцида русскоязычного населения на юго-востоке сейчас не происходит. А это значит, что и необходимость силовой поддержки жителей данного региона со стороны России — в настоящее время отсутствует. Но зато сейчас стал более понятен настоящий сценарий Кремля по дальнейшему развитию событий в данном регионе. Это — референдум о федерализации. Но вот только вся проблема тут в том, что жители юго-востока Украины — как-то вяло и робко сами стремятся к скорейшему развитию такого сценария. Они всё ещё надеются на крымский сценарий, но им давно уже пора понять — крымский сценарий у них не пройдёт, им надо идти другим путём.
Так что же делать русскоязычному населению юго-востока Украины, чтобы как можно быстрее избавиться от ига фашистского Киева?
Дальнейший сценарий действий для русскоязычного населения юго-востока Украины.
1. Для начала населению юго-восточных регионов Украины надо перестать употреблять термины «киевская власть», «новая власть» и им подобные. Нет никакой новой киевской власти! Есть преступная иудомасонская хунта, исповедующая фашистскую идеологию, проводящая в жизнь фашистскую политику и использующая для контроля за страной и для всеобщего устрашения ультраправых боевиков и иностранных наёмников. Так что нельзя впредь называть эту ублюдочную коричневую свору — властью!
2. Перестать требовать у данной коричневой жидовской хунты проведения референдума! У кого вы требуете проведения референдума? Ау, вы не в Крыму с его народными лидерами во главе! Так что ни в коем случае ничего не надо требовать у нелегитимной и вражеской по отношению к вам преступной группы. Референдум надо проводить самим!
3. Для того, чтобы самим провести референдум о федерализации, необходимо каждому региону избрать или назначить своего народного лидера. Каждому народному лидеру необходимо предоставить народную охрану из числа активистов отрядов народной самообороны. Это нужно для того, чтобы не дать возможности для СБУ и ультраправых боевиков арестовать либо ликвидировать народных лидеров.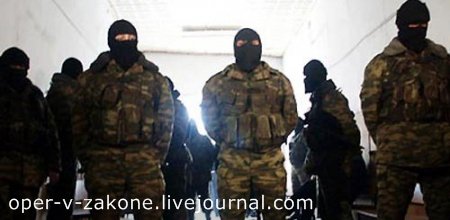 4. Создать адекватные и эффективные отряды народной самообороны, о которых я упомянул выше. Для этой цели привлечь бывших военных и милиционеров, казаков, членов патриотических клубов и спортивных организаций. Обратиться к премьер-министру Крыма Сергею Аксёнову с просьбой посоветовать, где можно найти опытных инструкторов для народной самооброны, а также гарантов безопасного проведения референдума. Сергей Аксёнов подскажет вам, куда и к кому надо обратиться, чтобы в юго-восточных регионах Украины появились «вежливые люди», которые возьмут на себя шефство над отрядами самообороны, а также будут контролировать безопасность будущего референдума путём охраны избирательных комиссий и участков для голосования и пресечения попыток проникновения на подотчётную территорию ультраправых боевиков и других представителей преступной киевской хунты. Также вежливые люди помогут с военной техникой и оборудованием, похожими на российские, но министр обороны России Сергей Шойгу вновь скажет, что он не знает, откуда у «вежливых людей» российская военная техника.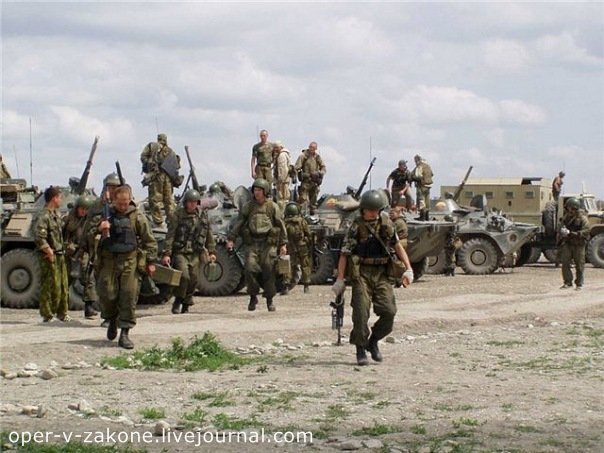 5. Необходимо в каждом юго-восточном регионе захватить и удерживать несколько зданий органов бывшей государственной власти. Люди, находящиеся в этих зданиях сейчас — никакого отношения к власти не имееют, ибо какой-либо легитимной власти в Украине сейчас нет. Поэтому данных людей надо изгнать, а здания занять. Отдавать здания нельзя! А то как не посмотришь новости с юго-восточных регионов Украины, так одно и тоже: утром пришли митингующие, сорвали флаг Украины со здания обладминистрации, захватили её, повесили российский флаг, до вечера требовали референдума, а вечером — пошли домой спать. Утром опять пришли — а там, вот незадача — опять украинский флаг висит. И всё по новой… Нельзя отдавать захваченные здания! Всё по принципу Майдана!
Итак, захватываем здания обладминистраций, ставим сильную охрану и организуем там Народные Штабы и областные  народные избирательные комиссии по проведению референдума! Не забудьте про избранных народных лидеров, они должны круглосуточно находиться на новой работе в Народных Штабах под охраной и готовить проведение референдума. После этого — вновь обращаемся за советом к Сергею Аксёнову. Надо спросить у него, где можно найти специалистов по референдумам. Сергей Аксёнов знает, где их найти.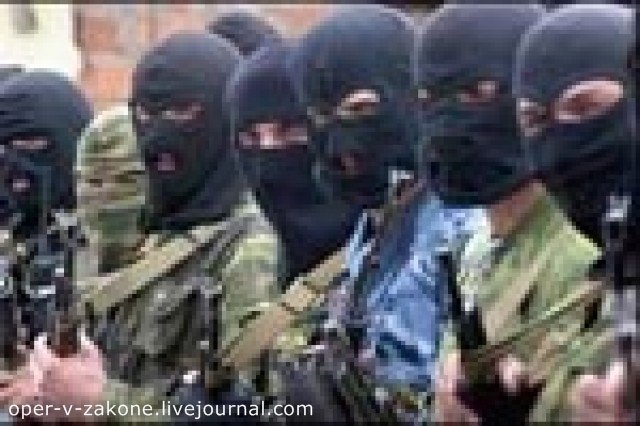 6. Собственно, сам референдум. Назначаем дату. Обращаемся в ООН (не в Киев!) с уведомлением о том, что такого-то числа в таких-то регионах Украины будет проводиться референдум о федерализации и дальнейшем самоопределении. Просим ООН прислать международных наблюдателей. Аргументируем всё это правдой — не признаём преступников в Киеве, захвативших власть  путём фашистского вооружённого переворота — вообще за какую-либо легитимную власть, в связи с чем, с целью сохранения своих территорий и народов, их населяющих — проводим референдум о том, как, с кем и на каких условиях нам дальше жить. И всё. Проводим референдум под чутким руководством специалистов и под защитой «вежливых людей» и отрядов народной самообороны.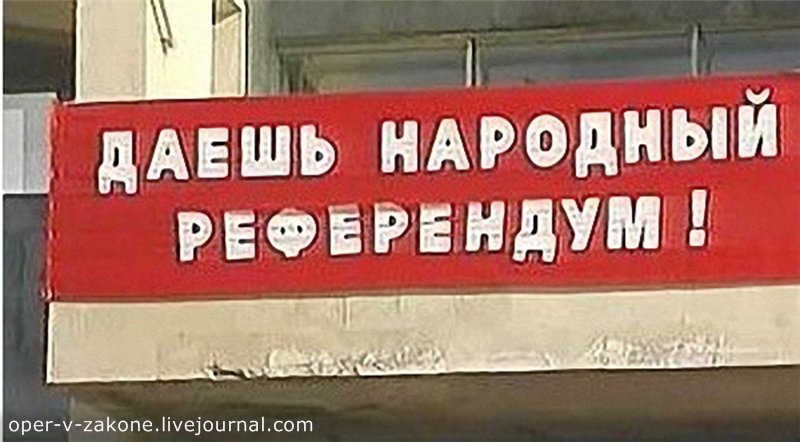 Примечание: не бойтесь милиции, СБУ и ультраправых боевиков, прислуживающих преступной коричневой хунте! Ибо, если вы, жители юго-восточных регионов Украины, всё сделаете правильно, то тогда во-первых, численность ваших отрядов народной самообороны будет больше, чем сотрудников милиции и СБУ, а во-вторых, если не дай Бог, начнутся вооружённые боестолкновения между гражданскими лицами и милицией (боевиками), то вот тогда — российская армия на 99% придёт к вам на помощь. Но до этого лучше не доводить. Если украинские силовики увидят, что вас больше и вы не одни — вас не тронут.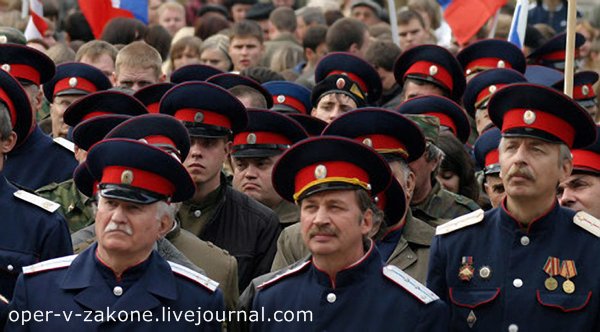 7. И последнее на данный момент. Слушайте, что говорит Янукович. Да, много обид, зла и горечи в его последних речах, но это он из-за Крыма и из-за своего официального статуса. Ему положено так сейчас говорить. Однако, все остальные слова, которые он сейчас говорит для вас — это не его слова. И вы прекрасно знаете, что за парень диктует слова Януковичу для его основной речи. Делайте, как говорит Тот, Кто За Януковичем. И тогда, скорее всего — всё получится.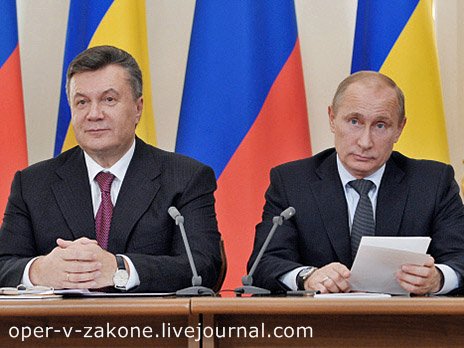 Примечание: Зачем вам, жителям юго-восточных регионов Украины, нужен именно референдум о федерализации? А для того, чтобы вы имели юридическое право решать, с кем и как вам жить дальше — для этого вам необходимо получить статус, наподобие украинскому Крыму. Вы должны перестать быть простым регионом Украины, а стать федерацией. Те регионы, которые получат статус федерации внутри Украины — могут объединиться в одну Юго-Восточную Федерацию. После этого, ЮВФ — может выдвигать требования Киеву, на каких условиях данная федерация может остаться в составе Украины. Если Киев эти условия выполнить не захочет или не может, то тогда федерация — имеет право на самоопределение, с кем и как ей жить дальше — стать независимым государством или присоединиться, например к … Канаде. Тогда уже вам будет решать.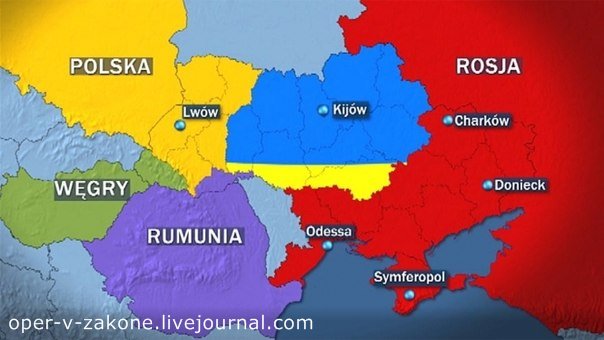 О Приднестровье.
И отдельно и кратко о просьбе Приднестровья войти в состав России. Вам, ребята, придётся подождать. Подождать того, пока у Приднестровья не будет общей границы с Россией. А это возможно только после оглашения итогов украинского референдума о федерализации. Как это не цинично, но в настоящее время — данный регион, находящийся в полной блокаде — Кремлю геополитически очень не выгоден. Если, конечно, не дай Бог, вас там резать начнут, или голодом морить — тогда Россия вам поможет. А хотите в Россию — ждите.
p.s. И на посошок. Жидомасонская коричневая хунта, засевшая в Киеве, должна всегда помнить о том, что все они, все до единого — находятся под тотальным контролем Путина. Тень Путина присутствует везде, во всех уголках расколотой страны. Тень Путина полностью контролирует ситуацию и держит руку на пульсе. Хунте надо помнить, что Тень Путина — везде, она даже там, где они бы точно не догадались её искать!»
In the Russian segment appeared livejournal sample script action to separate the south- eastern regions of Ukraine. Here is the text in full: " It is now becoming clear that the deployment of Russian troops in the south- east of Ukraine – is not in the plans of the Kremlin and Putin. Russian President right now talking about it. This is understandable , because at the moment the deployment of Russian troops in Ukraine – just not motivated and not justified . For the glory of God, total genocide speaking population in the southeast now happens. And it means that the power and the need to support the people of the region by the Russian – currently missing . But has now become more clear this scenario Kremlin further developments in the region. This – a referendum on federalization . But that's just the problem here is that the people of south- eastern Ukraine – as a sluggish and timid aspire to the early development of such a scenario. They still rely on the Crimean scenario, but it is long past time to understand – Crimean scenario they will not work , they need to go another way.
So what do the Russian-speaking population south- east of Ukraine, as quickly as possible to get rid of the yoke of Nazi Kiev ?
Further action script for the Russian-speaking population south- east of Ukraine .
1. To start the population south- eastern regions of Ukraine should stop using the terms " Kiev government ", " new power " and the like . No new Kiev authorities ! There are criminal iudomasonskaya junta professing fascist ideology that embody the fascist policy and used to control the country and for general deterrence ultra militants and foreign mercenaries. So we can not continue to call this a brown mongrel pack – power!
2 . Stop demand that this brown jew junta of the referendum ! Who you need the referendum ? Hey, you're not in the Crimea , with its popular leaders headed ! So in any case, nothing should be demanded from the illegitimate and hostile towards you criminal group. A referendum should be held by !
3 . To hold a referendum on self federalization , each region must elect or appoint a national leader . Each national leader must provide protection from the folk groups popular among activists self-defense. This is in order not to give opportunities for the SBU and the ultra- militant arrest or eliminate popular leaders .
4 . Create adequate and effective self-defense detachments folk , which I have mentioned above. For this purpose, attract former military and police officers , Cossacks , members of patriotic clubs and sports organizations. Appeal to the Prime Minister of Crimea Sergey Aksenov to ask for advice , where you can find experienced instructors for samoobrony folk , as well as safeguards the referendum. Sergey Aksenov tell you where and to whom we must turn to the south- eastern regions of Ukraine appeared " polite people " who will take the patronage of self-defense units , and will also monitor the safety of the future by protecting referendum election commissions and polling stations and prevent attempts to penetrate the territory of ultra militants accountable and other representatives of the Kiev criminal junta. Also polite people help with military equipment and equipment similar to Russian , but Russian Defense Minister Sergei Shoigu again to say that he does not know where he got " polite people " Russian military equipment .
5 . Should be in every southeastern region to capture and hold several buildings of the former state power. People living in these buildings now – no relation to power imeejut , for any legitimate authority in Ukraine is not. Therefore, it is necessary to banish these people and buildings occupy. Give the building can not be ! And then they do not watch the news from the south- eastern regions of Ukraine, the same morning came protesters tore down the flag of Ukraine with the building of the regional administration , captured her , hung Russian flag until evening demanded a referendum , and in the evening – went home to sleep . Morning came again – and there 's bad luck – Ukrainian flag hanging again . And all over again … You can not give occupied buildings ! All principle Maidana !
So, grab the administration building , put a strong guard and organize there Folk staffs and regional folk ballot referendum commission ! Do not forget the people's elected leaders , they should be on the clock in the new work of People's headquarters under guard and prepare to hold a referendum . After that – once again ask for advice Sergei Aksenov . You should ask him where you can find experts on referenda . Sergey Aksenov knows where to find them .
6. Actually, the referendum itself . Assign date. We appeal to the UN (not in Kiev! ) Notification that such number in such and such regions of Ukraine will be a referendum on self-determination and further federalization . We ask the UN to send international observers. Arguing all this true – do not recognize criminals in Kiev, seized power by the fascist armed revolution – in general for any legitimate authority in this connection, in order to maintain their territories and peoples inhabiting them – are holding a referendum on how , with whom and under what conditions we continue to live . That's all. Holding a referendum under the strict guidance of experts and under the protection of " polite people " and people's self-defense units .
Note: Do not be afraid of the police, the Security Service and the ultra- militant Ministering criminal brown junta ! For if ye inhabitants of the south- eastern regions of Ukraine , do it right, then the first number of your units will be the people's self-defense more than the police and the Security Service of Ukraine , and secondly, if God forbid , start armed clashes between civilians and the police ( the militants ), then that's when – the Russian army by 99% will come to your aid. But before that it is better not to bring . Ukrainian troops if they see that you have more and you're not alone – you are not touched .
7. Finally at the moment. Listen to what Yanukovych said . Yes, a lot of resentment , bitterness and evil in his recent speeches , but he is over the Crimea and because of his official status. So it's supposed to talk now. However , all the other words that he is speaking to you – it was not his words. And you know , that guy dictates words Yanukovych for his main speech. Do as you say He Who for Yanukovych. And then, most likely – will succeed.
Note: Why do you , the residents of the south- eastern regions of Ukraine , need just a referendum on federalization ? And to ensure that you have the legal right to decide with whom and how you live on – for that you need to get the status , such as Ukrainian Crimea. You must cease to be a simple region of Ukraine , and become a federation . Those regions that receive federal status within Ukraine – can unite in one Southeast Federation. Thereafter , YUVF – Kiev may make demands on what conditions this federation can remain part of Ukraine. If these conditions are met Kiev does not want or can not , then the Federation – has the right to self-determination , with whom and how to live on – to become an independent state or join , for example to … Canada. Then you will have to decide.
About Transnistria.
And separately and briefly the request of Transnistria to join Russia . You guys will have to wait . Wait for that until Transnistria will not share a border with Russia . And this is possible only after the announcement of the outcome of the referendum on Ukrainian federalization . As it is not cynical, but now – this region , which is in complete blockade – Kremlin geopolitically not very profitable. Unless, of course , God forbid , there you will cut or starve hunger – then Russia will help you. Do you want in Russia – wait .
p.s. And one for the road . Jewish-Masonic brown junta ensconced in Kiev should always remember that all of them, every single one – are under the total control of Putin. Putin's shadow is everywhere , in all corners of the divided country . Putin's shadow fully controls the situation and keeps abreast . Junta must remember that Putin's shadow – everywhere , she even where they would not have guessed it to look !