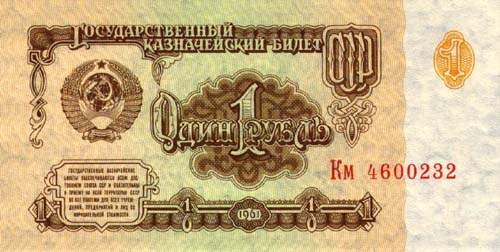 Most of us grew up in the Soviet Union. While money is not translated at the exchange rate of the National Bank in another currency. Let us remember that, and how much can be bought at the Soviet rubles. Let's start with one of the ruble.
One ruble – a complete meal in the dining room; – A trip of 100 km hitchhiker (penny – kilometer); – 33 glasses of lemonade syrup; – 50 calls from a payphone; – 100 boxes of matches; – 5 cups "Sundae" or 10 – dairy ice cream; – 20 trips in the bus or the subway; – 4 loaves of white bread (to 900-1000 grams, but not like now); – 5 liters of milk on tap; – 20 going to the movies on the matinee; – 2 bottles of good beer (also renting); – 8 packs of cigarettes bad (Pamir); – By the end of the summer, you could buy at the market 6 kg or 3 kg of watermelons melons; – 5 trips to the barber shop or a bath; – The cost of daily beds "savage" in the holiday season in the south.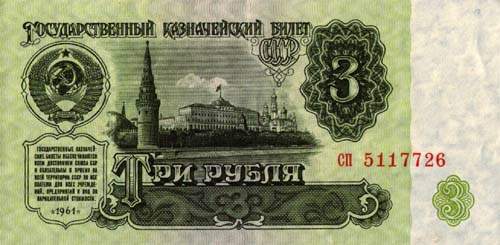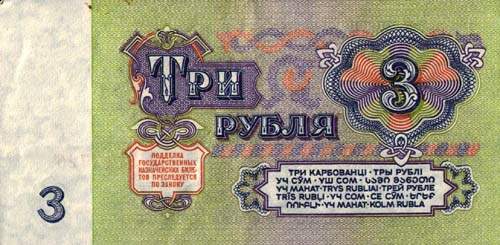 Three rubles – dinner for 5-6 persons in a factory or school cafeteria; – Lunch at the restaurant on one; – A good book; – A doll or other toy domestic production; – A bottle of wine normal (such as "Crimean"); – Kultpohod the output with the whole family, including a snack; – A pack of imported cigarettes; – The amount of the child in his pocket, where he is terribly jealous of other children.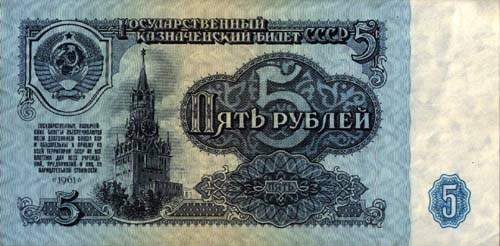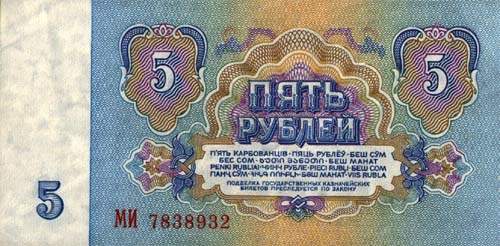 Five rubles – kilogram clippings on the market or 2 pounds of meat at the store; – A bottle of vodka (with snacks); – Almost monthly rent for a family; – Taxi ride "in style"; – Pounds of very good chocolates.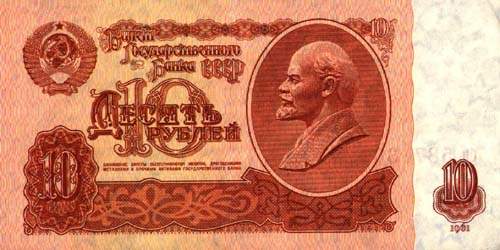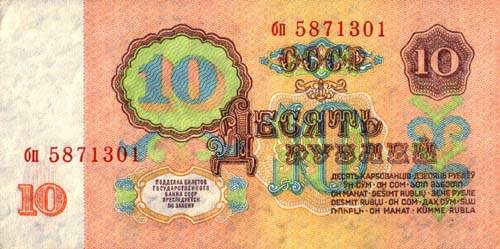 Ten rubles – the amount that occupied until payday, it – which is not ashamed to remind occupant; – The universal currency for various household services; – A huge stick expensive cooperative sausage; – Euch as cars or billiards;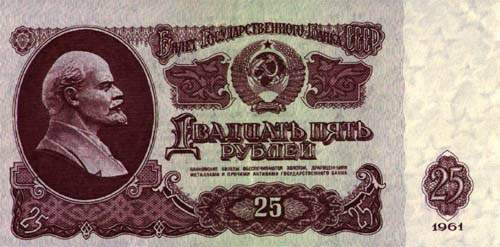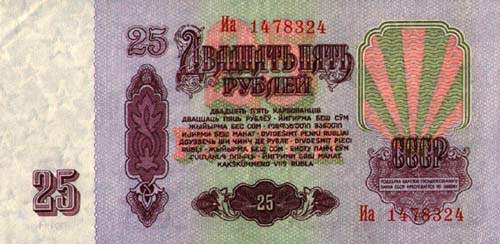 Twenty-five rubles – a plane ticket for local airlines (eg, Leningrad – Moscow: 18 rubles); – Spree "in full" in the restaurant; – Services of expensive prostitutes;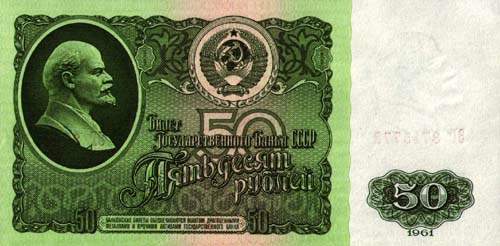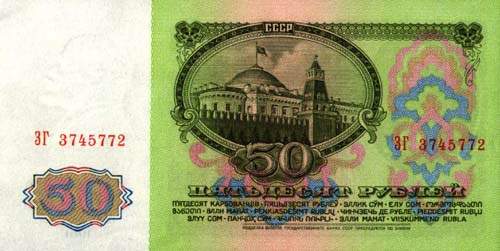 Fifty rubles: – Children's bicycles; – Small pension; – Scholarship student horoshist; – Stay in the union Elbrus 2 weeks – 30 rubles;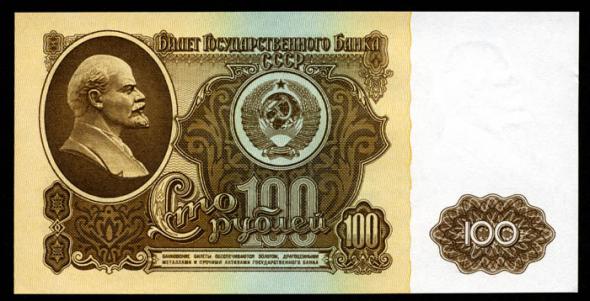 Hundred rubles – a plane ticket to the south (there and back); – Monthly salary of poor engineering graduate student (or rather, a salary of 120 rubles); – A good pension.