In a column for the popular socio-political publications Opednews "the father of Reaganomics" Paul Craig Roberts said – the world will survive only if Russia and China will no longer hold on to the "hollow shell of Western civilization."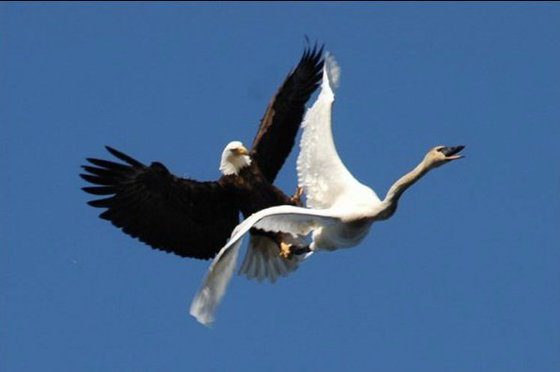 "Before the West began to spread democracy abroad, maybe he should have left her a little for themselves. The US is an oligarchy in which the government is accountable to the six powerful group of private interests. In Europe, governments are accountable to the EU, Washington and private bankers, but not in front of their nations "- wrote a famous writer and economist.
In his view, the United States to impose "democracy" is not a value in itself, but a cover for the aggressive policy of the Western elites governing their countries and intend to continue to do so for their own benefit.
"As far as I can tell, not only democracy left the Western world, but also compassion, empathy for others, morality, honesty, self-respect, respect for truth, justice, loyalty. Western civilization has turned into a hollow shell. It is nothing left except violence , greed, coercion, "- says the former assistant to the president of the USA.
"When I read, hopefully, wrong reports that Russian President Putin wants to be a partner of the West, I wonder why such a powerful country, returning to the light from the darkness, wants to be a partner of Satan. Maybe Putin is acting in the interest of humanity, seeking to defuse a dangerous situation created by Washington and its NATO puppets personal ", – says sincerely Roberts.
"The Western world is on its last legs. Unemployment is a horror for the European and American young people, especially the educated. The young American, moved the burden of student debt, offer the Internet" sponsors "sex for financial support", – he said.
"The mentality of Wall Street – unlimited greed – picked up in the life of Americans, and now greed is exported to Europe, which today as the United States is a vacant lot opportunities for young people. Greece sacrificed banksters, Spain, Italy and Portugal are waiting in the wings" – shares eksprert. "Instead of independent European countries strengthens the fascist centralization of power. In recent years we have witnessed how banksters, acting through the EU can appoint a supposedly democratic government in Greece and Italy," – he is going through.
"In the western world is restored aristocracy of wealth. If Russia and China to join the" Partnership ", that billions of people will be managed by a handful of mega-rich elite. The world is on a knife edge. The West does not save," – concludes Roberts.
"Russia and China could follow after him, as they have suffered from the tyranny and look to the west on the road to freedom and independence. But Western paths lead to the" domination, exploitation and pillage of the peoples of the world ", – he quotes, asking" Will Russia and China to participate in the robbery and they will resist him firmly defending the interests of humanity? "