Ультиматум инопланетян или последнее предупреждение?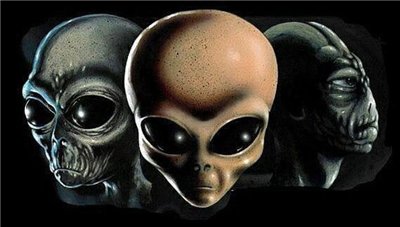 Статья опубликована на  очень серьезном сайте «Ветераны Сегодня» – респектабельное электронное издание бывших сотрудников американского госдепа и разведки.
Alien Agenda IV: Alien Ultimatum or Final Warning ?
Инопланетяне предупредили мировую элиту и суперолигархов, управляющих Землей, что они должны быстро навести «порядок в доме» или получат «финальный суд» /"Космическую перезагрузку".
(Примечание автора: Эта статья написана для хорошо информированных действующих и отставных военных, сотрудников разведки и ветеранов спецслужб, политиков высокого уровня и членов Конгресса. Если у вас нет знания вопроса о Секретных космических войнах, читать эту статью, вероятно, значит, попусту тратить драгоценное время).
Последнее предупреждение было передано благожелательными инопланетянами. Они предупредили суперэлиту и олигархов, управляющих планетой Земля, что они должны быстро навести «порядок в доме» или получат «финальный суд» /Космическую перезагрузку?
Несколько источников самого высокого уровня, в том числе главный редактор «Ветеранов Сегодня», Гордон Дафф, утверждают, что группе суперэлиты и олигархов было передано очень серьезное сообщение.
Послание было мрачным, в милитаристском стиле, и доставлено во время недавней встречи определенной высшей группы суперолигархов, но не CFR (Совета по Международным Отношениям) или Tрехсторонней Комиссии, но, возможно, группе что-то вроде «Общества Пилигримов».
Можно было бы ожидать, чтобы будет чрезвычайно трудно получить точную информацию о такой  встрече и о том, что происходит за закрытыми дверями при высоком уровне безопасности, но Гордон Дафф предоставил подтверждение того, что имело место на этой встрече.
В качестве не подтвержденного предположения можно сказать, что якобы очень высокого уровня чиновник из ООН представил очень мрачное сообщение для элиты, суперолигархов от имени определенной группы инопланетян.
Суть послания – предупреждение, что если суперэлита не остановит произвол, коррупцию на всех уровнях и распространение Зла на планете, то очень мощная Космическая сущность запустит «финальный суд» или тотальную «Космическую перезагрузку» на планете Земля.
И 90% присутствующих на этой встрече уже через два года не окажутся в подобном зале.
Пока нет ясности, какая именно группа инопланетян направила ультиматум. Вполне вероятно, что угроза исходит от сущностей, которые повинны в распространении Зла на нашей планете в течение многих тысяч лет, и которая известна как главная паразитическая сущность на планете.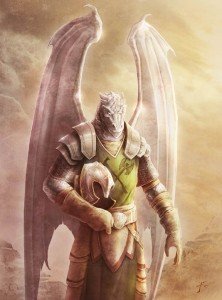 Что, в частности, может представлять собой «финальный суд» или тотальная «Космическая перезагрузка» на планете Земля?
Я не могу предоставить вам точную информацию о том, что собой будет представлять решение о «Судном дне» или что станет фактическим поводом. Можно только сделать обоснованное предположение.
Это может быть предупреждение, что если не избавить общество от коррупции, зла, очень скоро современная цивилизация, какой мы ее знаем, перестанет существовать. Возможно, это будет массовая гибель. Или, возможно, будет спровоцирована Гражданская война, беспорядки в крупных городах, поджоги крупных городских районов с последующим массовым разгоном и массовыми арестами Департаментом внутренней безопасности (DHS); или провоцирование Всемирной ядерной войны; или, возможно, начнется масштабный мировой экономический крах с потерей электричества и разрушением городской инфраструктуры повсеместно.
Или, возможно, произойдет прямое геофизическое нападение на планету Земля группой инопланетян с использованием передовых космических систем вооружения, чтобы вызвать всемирный погодный коллапс или экологических катастрофу. Или, возможно, будет наведен большой метеоритный удар. Или, возможно, прямое вторжение злой, паразитической, людоедской группы инопланетян, известной как Dracos, рептилий "Ордена Змеи".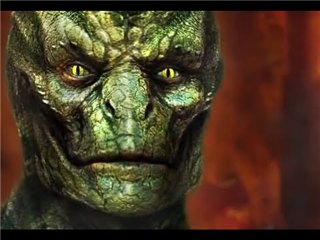 Возможно, это решение, которое подразумевает новый всемирный потоп, который возникнет в результате использования электромагнитного оружия. Возможно, это будет климатическая катастрофа или многочисленные, повторяющиеся бедствия. Или внезапная самопроизвольная детонация всего ядерного потенциала.
Однако существует и такая версия, что одна доброжелательная группа инопланетян, известная как высокие Белые Нордики пытаются предупредить элиту и суперолигархов, что, если они не откажутся от практики зла, убийств и насилия, то они потеряют все, чем они владеют, так как весь мир окажется в руинах в результате ядерной WW3.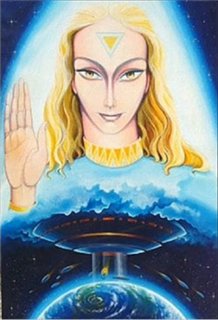 Также существует версия, что цель предупреждения – предотвратить использование группой суперэлиты и инопланетянами Dracos совместно разработанного высокотехнологичного оружия по технологии деформации времени, что представляет угрозу для галактики или за ее пределами.
В статье также сказано, что в ближайшее время произойдет раскрытие инопланетного присутствия на Земле и наличия у землян космических аппаратов, работающих на принципе антигравитации.
Опубликовал
Майкл
, 27.06.2014 в 18:20
---
                                                                       Sorry,Google translation !
---
---
Article published on the website is very serious "Veterans Today" – a respectable electronic edition of the former employees of the U.S. State Department and intelligence agencies.
Alien Agenda IV: Alien Ultimatum or Final Warning?
Aliens warned the world elite and superoligarhov, ruling the Earth, they must quickly bring "clean house," or receive "final judgment" / "Space reboot."
(Author's note: This article is written for the well-informed of current and retired military personnel, intelligence officers and veterans of the security services, high-level politicians and members of Congress. If you have no knowledge of the issue of the secret space wars, read this article probably means wasting precious time).
The last warning was transferred benevolent aliens. They warned the super elite and the oligarchs that control the planet Earth that they must quickly bring "clean house," or get a "final judgment" / Space reboot?
Several sources at the highest level, including the chief editor of "Veterans Today" Gordon Duff, argue that the super-elite group of oligarchs and was handed a very serious message.
The message was grim in militaristic style and delivered during a recent meeting certain superoligarhov highest group, but not CFR (Council on Foreign Relations) or Trehstoronney Commission, but maybe something like a group of "Pilgrim Society".
Would be expected to be extremely difficult to obtain accurate information about such a meeting and that happens behind closed doors at a high level of security, but Gordon Duff has provided confirmation that took place at this meeting.
As an unsubstantiated assumption we can say that supposedly very high level official of the United Nations presented a very gloomy message for the elite, superoligarhov on behalf of a particular group of aliens.
The message – a warning that if the super-elite will not stop tyranny, corruption at all levels and the spread of evil in the world, it is very powerful cosmic entity launch "final judgment" or total "Cosmic reset" on planet Earth.
And 90% of those present at the meeting in two years will not appear in such a room.
Not yet clear what kind of a group of aliens sent an ultimatum. It is likely that the threat comes from entities that are responsible for the spread of evil on this planet for thousands of years, and which is known as the main parasitic entity on the planet.
Ultimatum aliens or final warning?
That, in particular, may be a "final judgment" or total "Remote reset" on planet Earth?
I can not give you the exact information that will be a decision on the "Day of Judgment" or what would be the actual reason. You can only make an educated guess.
This may be a warning that if you do not rid society of corruption, evil, very soon modern civilization as we know it, will cease to exist. Perhaps it will be mass destruction. Or perhaps, will provoke a civil war, riots in major cities, burning large urban areas, followed by a massive crackdown and mass arrests of the Department of Homeland Security (DHS); or provoking World nuclear war; or perhaps begin a large-scale global economic collapse with the loss of electricity and the destruction of urban infrastructure everywhere.
Or perhaps will direct geophysical attack on planet Earth group of extraterrestrials using advanced space weapons systems to cause the collapse of the global weather or environmental catastrophe. Or, perhaps, will be put in a large meteor strike. Or perhaps direct intervention evil, parasitic, cannibalistic group of aliens known as Dracos, reptiles "Order of the Snake."
Ultimatum aliens or final warning?
Perhaps this decision, which implies a new deluge that will arise from the use of electromagnetic weapons. Perhaps it will be climate catastrophe or multiple, recurring disasters. Or sudden spontaneous detonation of all nuclear capacity.
However, there is a version that one friendly group of aliens known as high White Nordics try to warn superoligarhov elite and that if they do not renounce the practice of evil, murder and violence, they will lose everything they own, as the whole world would be in ruins as a result of nuclear WW3.
Ultimatum aliens or final warning?
There is also a version that the purpose of warning – prevent the use of super-elite group of aliens and Dracos jointly developed high-tech weapons technology time warp that is a threat to the galaxy and beyond.
The article also said that in the near future will disclose the alien presence on Earth, and the availability of earthlings spacecraft operating on the principle of antigravity.
http://vseneobichnoe.livejournal.com/3192107.html
Published by Michael 27/06/2014 at 18:20