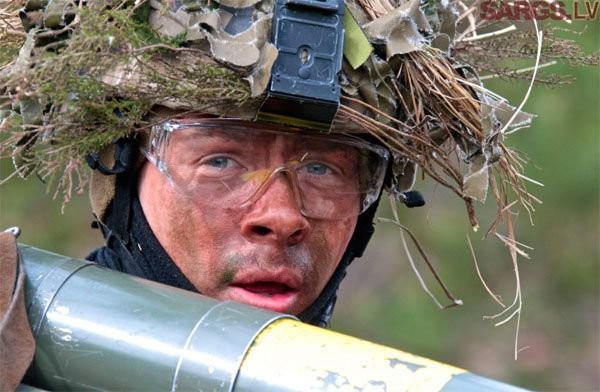 Prime Minister of Estonia, and along with the chairman of the right-wing liberal Reform Party Taavi Rõivas said that the US military presence in the country is important for the security of the region, so the government will do everything to keep the US "an excellent host country."
Naive fool! He seriously believes that an increase in funding such a presence in the four-fold to US $ 3.4 billion shows that the fate of Estonia to the United States "very important."
Talking shop "the Washington Regional Committee" for the eccentric takes "good faith", believing in a pivotal role in the Estonian real deterrent alleged Russian aggression. For the sake of the Estonian government is even ready to cover the costs in case of increasing the presence of allies.
Estonia has already allocated to the 2015-2019 years, 40 million euros to build the infrastructure needed for the allies: the barracks are being built in a military town in the Tape, upgraded central landfill and built the building in Tallinn NATO headquarters element. Military expenses in 2016 will amount to 449 million euros (2.07% of GDP), which exceeds the criteria for NATO.
Western countries are not left behind. Thus, the States have allocated $ 33 million for the purchase of Javelin anti-tank systems. We invested approximately $ 35 million in infrastructure in Tapa and Ämari (northern Estonia).
In the area of ​​special attention allies proved central landfill, which has built a variety of objects, allowing to carry out training exercises. And they will not stop …
The Estonian authorities are increasing power, informational, financial and infrastructural power, forgetting that such activity will not be ignored by Russia. The Russian Defense Ministry has pointed out that in the Baltic States is building up forces air cover, and tensions over the Russian border has increased by an order.
Even last year, the representative of the Russian Ministry of Defense, Army General Yuri Yakubov said that the appearance of US combat equipment in the Baltic States Russia will give an adequate response. group of forces along the perimeter of Russia's western border will be strengthened (tanks, aircraft, artillery).
Estonia, indulging allies jeopardizes St. Petersburg, which is comparable, according to experts, only the placement of Soviet missiles in Cuba in 1962. This is pure aggression, a military challenge.
Estonian authorities to lick the heels of the Americans, it would seriously consider. The military doctrine of Russia, NATO has called the main geopolitical enemy, which entails certain consequences.
And do not forget that the Americans do not do anything just for beautiful eyes. All their investments in the Estonian military infrastructure, they easily beat off, billed Tallinn in the future for the "post" their military equipment. Intimidation Russia, as well as Estonia's security (in this case, the imaginary) is well worth it. And do not care what Moscow attempts ridiculous action Reyvasa ..
Up to this point a chic life was relatively calm. Russian strategic missile "flew" through its territory. But now everything has changed: intermediate- and short-range missiles will be aimed at the Estonian town. However, such a fate can not be avoided, and Lithuania and Latvia.
Choosing the path of NATO bridgehead near the Russian border, the Estonian leadership to substitute the country under attack. In the case of NATO's military aggression against Russia, not Europe, and Estonia will remain in the past … was small West coins forever erasing itself from the political map of the world.
Zolotoy,
especially for Politikus.ru
Source →
Tags: news, politics
Posted 02/04/2016 at 18:18